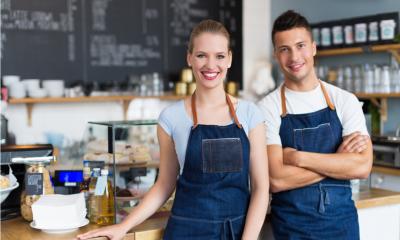 Chancellor Sajid Javid has unveiled plans to lower the age threshold for the National Living Wage to 21, on advice from the Low Pay Commission.
The announcement was made in his speech to the Conservative Party conference. It means the National Living Wage (NLW) will apply to those aged 23 and over from 2021, and to those aged 21 and over within five years. The Living Wage will also be raised to two-thirds of the average median income by 2024.
The changes follow a recent review of the youth rates of the National Minimum Wage carried out by the Low Pay Commission (LPC). Bryan Sanderson, LPC chair, said: "We are very pleased that the government has accepted our advice to lower the age of eligibility to the National Living Wage from 25 to 21. Doing so in a phased approach balances ambition for the pay of young people with caution towards the impacts on businesses and the most vulnerable workers in this group."
However, business groups have warned that the changes could be damaging for smaller firms. "While it is welcome that the chancellor is giving businesses five years to adapt, this increase will leave many small employers struggling and, without help, could make some small firms unviable," said Mike Cherry, national chairman of the Federation of Small Businesses (FSB).
"Those in sectors with tight margins and which are heavily labour-dependent, such as the care sector, retail or hospitality, will be particularly badly hit without support. The chancellor must now find ways to help those smaller businesses to meet his ambition, without deterring them from expanding and hiring more employees."
The FSB has suggested that the government should uprate the Employment Allowance to bring down the costs of employment and introduce a National Insurance holiday for those that recruit those furthest from work - as promised in the 2017 Conservative manifesto.
The British Chambers of Commerce (BCC) has also warned that the cost of employing staff is putting pressure on many SMEs. Dr Adam Marshall, BCC director general, said: "The government's ambition to raise and simplify the National Living Wage is laudable but the path to doing so must be on the basis of clear economic evidence with ample time for businesses to adjust to any changes. Companies already face significant cumulative employment costs, including pensions auto-enrolment, immigration skills charge and the apprenticeship levy, so government must take action to alleviate the heavy cost-burden facing firms, or risk denting productivity and competitiveness."
Tej Parikh, chief economist at the Institute of Directors (IoD), said: "All sides must be wary of playing a bidding war with minimum and living wages. Raising the thresholds is a delicate balancing act, as too high a bar risks forcing firms to reduce staff numbers amid elevated costs, particularly with Brexit disruption on the cards."
Written by Rachel Miller.