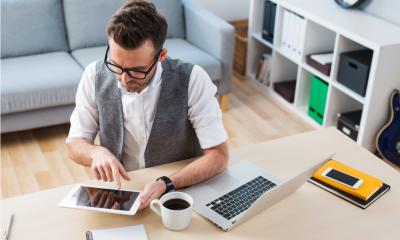 The Government is getting ready to introduce new tax rules that will affect many self-employed workers in the private sector, according to media reports.
The BBC has reported that the Treasury is "finalising plans to overhaul tax rules" in order to extend controversial off-payroll changes to the private sector - despite widespread condemnation of the plans by the business community.
The move could see many self-employed workers and contractors being taxed as employees for future projects.
IPSE, the Association of Independent Professionals and the Self Employed, has described the move as a "short-sighted tax grab that will cause untold economic damage in the long-term".
Andy Chamberlain, IPSE's deputy director of policy, said: "Just two weeks ago, the chancellor stood before the nation and declared the Conservatives 'have business at its core'. And today we learn, through the media, that he is considering rolling out changes to off-payroll rules which will lay a heavy burden on business.
"Business groups have been unanimous in their view, they will not be ready to implement these complex changes by April 2019. Rather than properly taxing large multinational companies, the Government is loading the gun against the self-employed."
Chamberlain added: "IR35 is an extraordinarily myopic policy ? it has already wreaked havoc in the public sector, with project delays and skills shortages."
Tania Bowers, general counsel at The Association of Professional Staffing Companies (APSCo), said: "We are extremely disappointed that HMT appear determined to discount the advice of APSCo, and every other influential body, and charge ahead with these changes providing no time for business to adapt.
"While there is yet no indication that any changes will take effect in April 2019, the fact that the announcement is set to be included in the upcoming Budget - along with the Government's track record on such matters - means that this could well be HMT's intention."
Bowers added: "We remain hopeful that HMT and HMRC have the good sense to consider, and take heed of, the advice offered in consultation responses from those who know what's happening on the ground. To ignore such insights would be irresponsible and damaging."