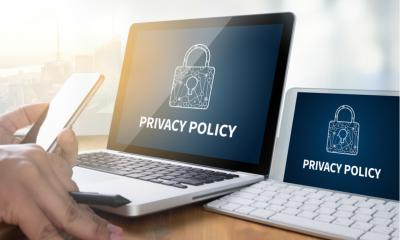 Do you need a website privacy policy?
Your website privacy policy explains what information you collect from people as they use your website. You need one if you collect any sort of data at all from people on your site.
You certainly need a privacy policy if your website:
Uses website analytics or tracking software. For example, if you use Google Analytics, Clicky or another tool to view website usage statistics.
Stores cookies on visitors' computers. These can be used for many things, like advertising or remembering preferences. (There are specific cookie rules, too.)
Collects personal data from visitors. For instance, by asking them to sign up to an email newsletter or entering their details to make a purchase.
Allows people to register and sign in. It's important visitors can understand how their registration details will be used.
Includes third-party advertising or tracking code. Embedding ads, videos or content from other services may add their code and cookies to your website.
Quite simply, virtually every website requires a privacy policy. And even if you think you don't need one, it may be wise to include a short privacy statement to set visitors' minds at ease.
Save £5 and pay £30 for a year's access to 740 business document templates. Use code SLD7948.S
Website privacy policy template
We've worked with Simply Docs to bring you unlimited access to hundreds of simple and easy-to-use templates and policies - including an up-to-date website privacy policy that can help you make sure you comply with the General Data Protection Regulations (GDPR).
Buying readymade templates is much quicker and cheaper than having to create your own from scratch. And they've been drafted, reviewed and updated to a high standard by the legal experts at Simply Docs.
Get one year's unlimited access to all the business templates, including the website privacy policy template for just £30 (saving £5)
Click here and use discount code SLD7948.s
Implementing your website privacy policy
Although your website privacy policy is likely to sit on a page which relatively few website visitors will see, it's still important to make it clear, straightforward and relevant.
For starters, a proportion of your website visitors will actively seek it out.
But perhaps more importantly, the people visiting your website have the right to know how you use the data you collect from them.
They might only choose to view that information if they have a query or complaint, but it's at that point when having a privacy policy is most important of all. It protects your visitors, and it covers your back too.