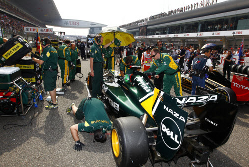 Both the technology industry and UK start-ups are crucial in determining the health of the nation's economy, but which holds the key to the economic recovery?
In October, technology experts and entrepreneurs were invited to fight it out in attempt to answer this question as part of the Dell Solutions Tour. It all happened in Twickenham, under the watchful eye of referee Charles Ward from Intellect.
The power of start-ups
Championing the cause for start-ups, entrepreneurs Dan Scarfe from Dot Net Solutions and Chris Book from Bardowl kicked off proceedings. They used some impressive figures to highlight the power of start-ups.
Half a million start-ups set up shop each year and 49 per cent of turnover comes from small companies. What's more, research from the US has demonstrated that existing firms lose one million jobs per year whereas new firms are generating three million each year.
Small businesses need technology
But technology champions Tristan Wilkinson from Intel and James Griffiths from Dell were quick to point out that technology is at the heart of the small business community. They said 99 per cent of start-ups are either building innovations on existing technology or enabling their business growth through efficient use of technology.
While hardware and structured technology sit firmly in the realm of large businesses with the resources needed to develop them, start-ups have the freedom and flexibility to innovate in the service and software space. But as Dan noted: "start-ups can scale fast and fail fast."  
We all need technology
Surely technology is an enabler for both small and large businesses alike? Tristan highlighted that we're not even close to breaching the limits of technology.
After all, the power of technology is universal. The mobile device in your pocket has more computing power than was used to put a man on the moon. What's more, technology empowers people to work on their own terms and on the things they're most interested in.
In effect, argued James, it's technology which enables today's small businesses to exist. It's also levelled the playing field between start-ups and larger companies - it's never been easier to get your message out there and alongside the established corporate players.
Perhaps the most fitting conclusion came from referee Charles who noted that this is the classic 'chicken versus egg' argument.
Technology and start-ups go hand-in-hand. Remove technology and you limit start-ups. Remove start-ups and you limit the innovation that is so important for the economy. So, far from fighting it out in the ring, our panel experts fast realised a love-in was more in order.
This is a guest post from Dell Small & Medium Business.