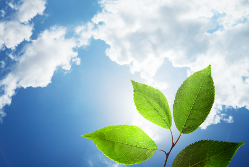 Starting up is undoubtedly the hardest part of any business. Finding funding, scoring that all-important first client and managing on meagre cashflow are all difficult but important steps for any new enterprise.
But after a while - assuming you're successful - you'll be established with a stable client base. You might even be turning a profit. What's next? If you're ready for another challenge, it could be time to scale!
Reduce costs with the cloud
In the past, scaling often meant buying costly new equipment, paying a small fortune in software licences and employing a dedicated IT staff to manage it all. Nowadays, with modern cloud computing becoming more widespread, many of those costs have been eliminated. This means scaling your business - although still not without risk - is significantly more achievable.
Google Apps, for example, can take the place of your traditional Microsoft Office desktop suite, offering web-based email, calendar and productivity tools. Best of all, Google Apps is completely free for companies with up to ten employees.
Cloud software can pay dividends in other ways too. Without hefty applications weighing down your office computers (all you need is a web browser) you can do without expensive top-of-the-line computers. And because maintenance is managed by the cloud software provider, you don't need the same level of in-house IT support.
Cloud computing to try for yourself
Cloud software is becoming so pervasive that new services are springing up every day to offer a cheap, hassle-free alternative to desktop software. Some of the more successful cloud software services are:
ZenDesk. This is a cloud-based helpdesk system which allows your employees to raise IT issues and interact with your support team. You can also populate it with help articles, tutorials and video content to help your staff help themselves
Visit the ZenDesk website >
Dropbox. A fantastic tool for keeping yourself and your team in sync, Dropbox is like the shared network drives of old, but accessible absolutely anywhere. That includes computers, tablets and smartphones. The basic version is completely free!
Visit the Dropbox website >
Crunch. There are a number of cloud accounting tools to help with your bookkeeping. One example is Crunch, my own company. It's aimed at freelancers and micro-businesses and helps with all your invoicing, bookkeeping and expenses before submitting your tax return. It also shows your real-time tax liability and provides support from accountants.
Visit the Crunch website >
Which cloud computing tools does your business rely on? Have they made it easier for your company to grow?
Darren Fell is MD at Crunch.