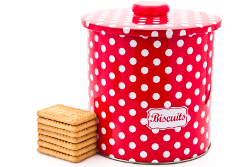 When you're making changes to your website, generally browsing, or are having trouble with something stuck in your shopping cart – there'll come a time when you want to delete some cookies. You can delete your entire history, which will also delete all of your cookies – but sometimes you might want to be a bit more selective about what you delete.
Here we cover how to do just that in the top 3 browsers:
Chrome
Click the spanner icon in the top right
Click 'settings'
Click 'Show advanced settings' (at the bottom)
Click 'Content settings'
Click 'All cookies and site data'
Search for the domain name of the website in the top right
Click the X alongside each cookie you want to remove
Firefox
Click 'Tools' then 'Options'
Select 'Privacy' along the top
Select 'Remove individual cookies'
Search for the domain of the website
Select a cookie and click 'Remove cookie'
Internet Explorer
Click 'Tools' then 'Internet options'
Click 'Settings' under 'Browsing history' on the 'General' tab
Click 'View files' under 'Temporary internet files'
Using the standard Windows search feature, search for the domain of the website
Select the cookies you want to remove and press delete on your keyboard (or right click and select delete)
You'll need to refresh the page in all of these browsers in order to see any changes having removed the cookie.
Bonus joke: A website asked me if I minded if they store some cookies on my machine. I said that I do. They then asked if I wanted them to remember that preference – which would involve storing a cookie on my machine. Tough one.