Secret Santa season is in full swing. Up and down the country, in offices, factories, warehouses, shops and other places of work, people are picking names out of hats, rushing down to the shops and trying to buy good secret Santa gifts for each other.
Assuming you don't want to just pop down to the local newsagent and buy a lottery ticket (a gift I once received from a colleague who never revealed their identity), how do you find a good secret Santa gift?
With your budget and time limited, the world of tech offers plenty of good secret Santa gifts. Here are our top five - plus some pricier alternatives, in case you've decided to blow the budget this year.
1. For the smart phone addict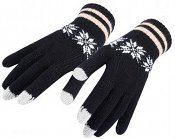 In cold weather, there's nothing worse than having to take your gloves off to operate the touch screen on your smart phone.
But for £4.50, these smart phone gloves contain metal thread in the fingertips, allowing you to use your phone with your gloves on. It means the end of cold fingers.
Looking to spend more?
As well as being touch screen friendly, these Bluetooth gloves (£49.99) contain a microphone and a speaker that turn your hand into a phone.
2. For the LEGO lover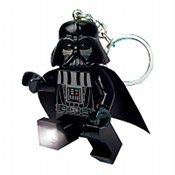 It's hard to believe anyone doesn't like LEGO, so if you want a good secret Santa present then how about this key ring torch?
It wins on two counts, because not only is it LEGO, but it's also Darth Vader. And if your gift recipient doesn't like Star Wars then frankly they don't deserve a good present anyway.
Looking to spend more?
Just £19.99 bags you a Darth Vader alarm clock.
3. For the person with a tidy desk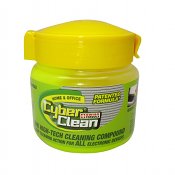 If you need a good secret Santa gift for someone who loves to keep things tidy, you could get them a tub of Cyber Clean.
Available for £5.99, this putty is designed to be squeezed into tight spaces - like the gaps between buttons on a mobile phone - where it removes dust, dead skin and other nasty stuff.
Looking to spend more?
Grab a miniature Henry desktop vacuum cleaner for £12.99. 
4. For the frequent tea drinker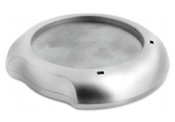 If you're buying for the kind of person who makes a cup of tea, gets distracted and ends up drinking it cold, they need a £5.95 USB cup warmer.
It'll keep their tea warm for hours, and runs off any computer's USB port. 
Looking to spend more?
It's got to be this self-stirring mug (£11.99). And they say they've invented everything. 
5. For the person who's always surrounded by paper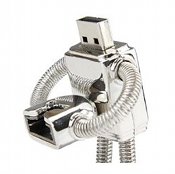 Encourage them to go paper free by giving them a robot-shaped USB stick (£7.99) to store their files on.
Make sure they're not the absent-minded sort though - you don't want them causing a data disaster by leaving it on a train.
Looking to spend more?
Go classy(ish) with a silver plated USB drive - just £49.99.