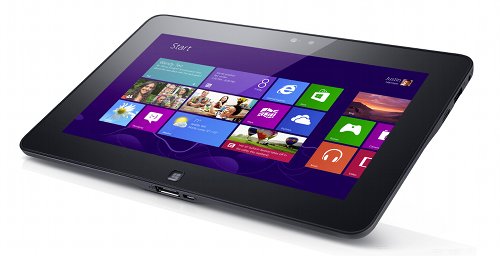 The next few months are going to be interesting for the world of mobile computing.
Take the smart phone market. Although Android-based phones have a 62.5% market share in the UK, it's Apple that makes most of the money. Some figures suggest the tech giant takes over 75% of the industry's total profits.
Dell shifts focus
It's all persuaded PC giant Dell to pull out of the smart phone business altogether. It thinks the best way to make an impact in the mobile computing world is to focus on Windows-based tablets.
It's a move that seems to make sense, as the firm's smart phones were generally overshadowed by manufacturers like Samsung, HTC and Apple.
Dell still makes a good proportion of the world's business computers though. If it can find a way to move those customers on to its tablets, maybe it could mount a challenge in 2013.
What about Microsoft?
Then there's Microsoft, of course, which hopes to have sown the seeds for its own mobile success in 2013.
Its latest operating system is Windows 8, and it's designed to provide a near-seamless computing experience across desktop and laptop computers, tablets and smart phones. If its Surface tablet can overcome some initial criticisms, it could make a splash.
What does all this mean for your business? Well, choosing a tablet isn't about to get easier. If anything, the raft of competing models will mean you have to spend a little longer figuring out which is right for you.
But at the same time, it's likely the increased competition will spark new ideas and innovation in the world of mobile computing. Flexible phones? Wearable computers? Watch this space...