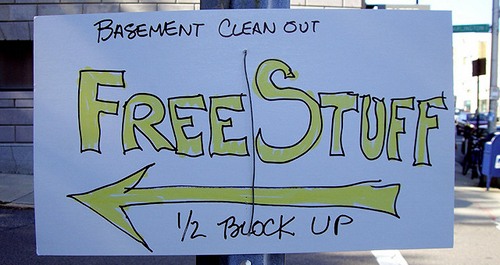 (Image: Flickr user frankh.)
There are some pieces of free software that are too good not to share. In many cases, they're heaps better than paid-for alternatives that have crammed in useless feature after useless feature in an attempt to justify their cost.

Everyone should know about these great free tools, so to get your week off to a good start here's our guide to some of the best free Windows software out there. Please add your own suggestions in the comments too.
Audio and video
Documents
Security
Photos and images
DVDs and CDs
IT management
What are your favourite freebies? Leave a comment to share your recommendations.