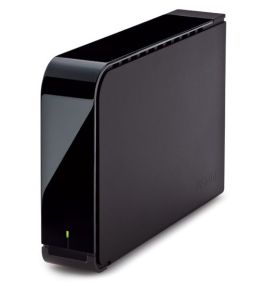 As a new IT Donut feature, we'll be highlighting a couple of business tech bargains each week, to help you find the best value IT out there. 
To kick things off (that's the best I can do for a football related pun) eBuyer is offering this Buffalo 3TB DriveStation external hard drive for £89.49 (including VAT, but excluding delivery).
See it now on the eBuyer site >>
About this tech bargain
An external hard drive like this is an easy way to add extra storage to your computer. It's also a good way to back up your key business files.
3TB (terabytes) of storage is an enormous amount of space for files, which means this hard drive can hold around 600 full-length DVD quality films or millions of documents.
At this price, it's worth having in reserve just in case you need extra storage in a hurry. See full details and buy online now.