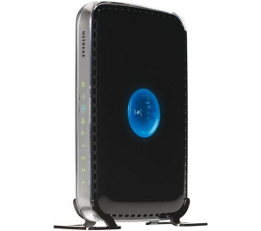 What's a better way to start off the bargain hunt this week than by speeding up and securing your network with this wireless router from Netgear?
Whether you're upgrading your existing network from 100Mbit to 1Gigabit, or installing a router in your office for the first time - the Netgear N600 will have you browsing the web, accessing files, and printing wirelessly in no time.
5 ethernet ports mean you can connect 5 devices via ethernet cable, and many more via wireless. A built in USB port also means you can network your printer so any device on your network can print.
All the latest security standards are on board so you can be sure that your connection is secure, and safe from prying eyes.
Curry's has this wireless router as a web-only deal for £39.99, as opposed to the usual £79.99. Grab yourself a bargain because these won't be here for long!