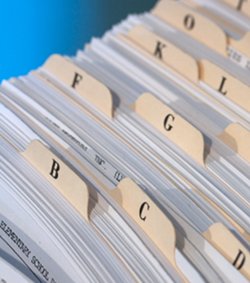 If you've been struggling to cope without the Recent Documents folder in Windows 7, this tip of the week explains how to get it back.

The Recent Documents folder appears in your Start menu, giving you an easy way to access the files and documents you've been working on most recently. However, it isn't switched on as standard in Windows 7, which can be confusing if you usually rely on it to find your files.
Here's how to get it back:
Right-click the Start button and choose Properties.
A dialog box should open. If the Start Menu tab isn't already selected, click it.
Click Customise.
Scroll down to the Recent Items check box.
Click the box so a tick appears in it.
Click OK to close the dialog, then click OK again.
That's it - you should now see a Recent option in your Start menu, which you can use to open the documents and files you worked on most recently.
(Image: Flickr user Marcin Wichary.)