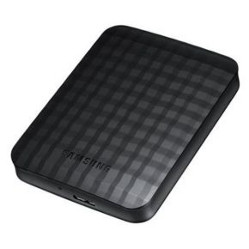 The Samsung M3 portable external hard drive delivers handy portable data storage.
It is easy to take wherever you go as it is small in size but not in capacity, with the ability to hold up to 1TB of data.
At only £55.00 (£53.99 if you use the code HDSPECIAL) this tech bargain is available from eBuyer.
See this offer on the eBuyer website >>
If you commute to work on a regular basis or need to transfer large files then this product could be of huge help to you and your business.
It's also a great, low-stress option for backing up your company files.
About this tech bargain
The Samsung's durable design stands up to the rigours of daily use and has a three-year manufacturer warranty.
This portable hard drive also comes with SafetyKeyTM protection so you can protect confidential or personal data, and uses a standard USB connection, making it compatible with virtually all laptop and desktop computers.