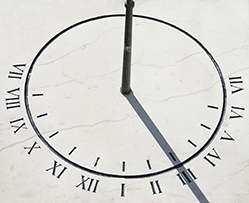 If your business has employees, you've probably already heard about Real Time PAYE.
Also called Real Time Information or RTI, it will require you to submit payroll information to HMRC every single time you run payroll.
Never heard of RTI?
Visit our Real Time PAYE resources page >>
Real Time PAYE software
Real Time PAYE comes in for most businesses from 6 April. If you outsource your payroll, then just make sure your payroll provider is fully prepared for RTI, and check if they need anything from you to get ready.
If you run payroll in-house, then it's inportant you're using payroll software or a payroll cloud computing service that can send your Real Time PAYE information to HMRC.
You need to use software because HMRC will only accept Real Time PAYE information sent over the internet.
Here are four reputable software packages that are ready for Real Time PAYE and can help you get prepared:
How prepared do you feel for RTI? Leave a comment to let us know.