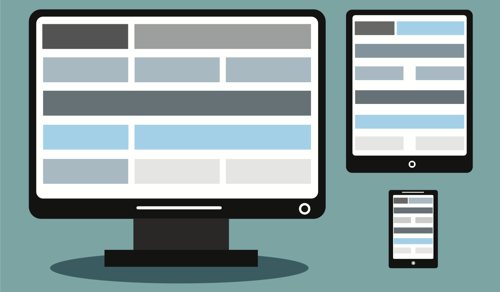 Responsive websites adapt to fit different screens.
According to IDC's worldwide and US tablet forecast, 2013 will be the first year in which more tablet computers are sold than traditional PCs. But although consumers are increasingly using smaller screens to view websites and buy online, online retailers are lagging behind with their websites.
Digital solutions provider Venda analysed websites from the top 50 e-retailers as defined by IMRG and Experian (admittedly, this list is a couple of years old).
The results are quite striking. It found that only one of these retailers uses responsive web design to create a site that automatically adapts itself to different screen sizes. The retailer in question is Currys.
Make mobile shopping easier
Given that a third of all UK page views now come from smart phones and tablets, delivering a good user experience across all devices should be top priority for anyone looking to sell online.
Responsive web design isn't the only way to do that. Many businesses run a completely separate mobile website, designed specifically for small smart phone screens. Some also have mobile apps to help you search and buy items quickly.
Both these approaches are fine, but neither makes good use of screen sizes that fall in between smart phones and desktop computers. The great thing about responsive sites is that they're fluid, and designed to work on any screen, rather than those of specific sizes.
The argument for going responsive
If you've not given much thought to the experience mobile users have on your business website, now really is the time to start. You'll find that the argument in favour of a responsive approach is strong.
Responsive design is the best way to create a consistent user experience, no matter what device people are viewing your website on. The content on the pages remains fundamentally the same, but just displays differently.
This means that you don't have to find a way of identifying mobile users in order to show them a different website, or worry about redirecting URLs so people see relevant information on both versions of your website.
When people share links to your website, you'll also know that the pages will always be optimised for the viewing device, not the device the link was shared from.
Quite simply, responsive web design is the only way to cater for the ever-expanding range of devices that people are using to access the internet. It's time to start making our sites more flexible.