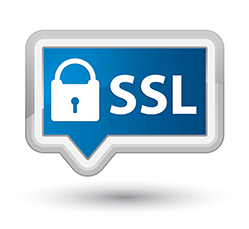 The average internet shopper doesn't have a clue what an SSL certificate. Come to think of it, do you know what an SSL certificate is?
If not, here's a brief explanation: an SSL certificate allows your website to display the secure padlock when people visit it. It also encrypts data transferred between your website and its visitors (like their credit card details), so it can't be accessed by online criminals.
If you sell online, it is important to have an SSL certificate — and not just because it protects your customer's card details. Here's why:
1. Your customers do care about security
Just because your customers don't know what an SSL certificate is doesn't mean they don't want reassurance when they're shopping online.
Many factors help determine whether online shoppers feel safe enough to make a purchase from you, and you don't control all of them. For instance, you can't invent a trusted brand that's been around for a hundred years.
However, you can make your customers feel more at ease by displaying an SSL certificate. One study found 94% of consumers were more likely to proceed with an online purchase when they saw the Norton Secured Seal during checkout.
2. It's a legal requirement
Every website owner has a responsibility to make sure the data their website collects or uses is kept safe.
This responsibility may be a legal obligation, depending on what type of data you collect or use. If you process credit card details, for example, it's essential that this data is securely encrypted.
3. Your reputation could be at risk
Barely a week goes by without news of data being stolen or hacked. Just one such incident can damage your company's reputation.
Don't think this will ever happen to your business? The numbers don't look great: according to government figures, 76% of small companies suffered a security breach in 2012. What's more, experts have warned that smaller companies are increasingly being targeted by online criminals.
This post was written by John Philips from SSLs.com, a reseller of SSL certificates.