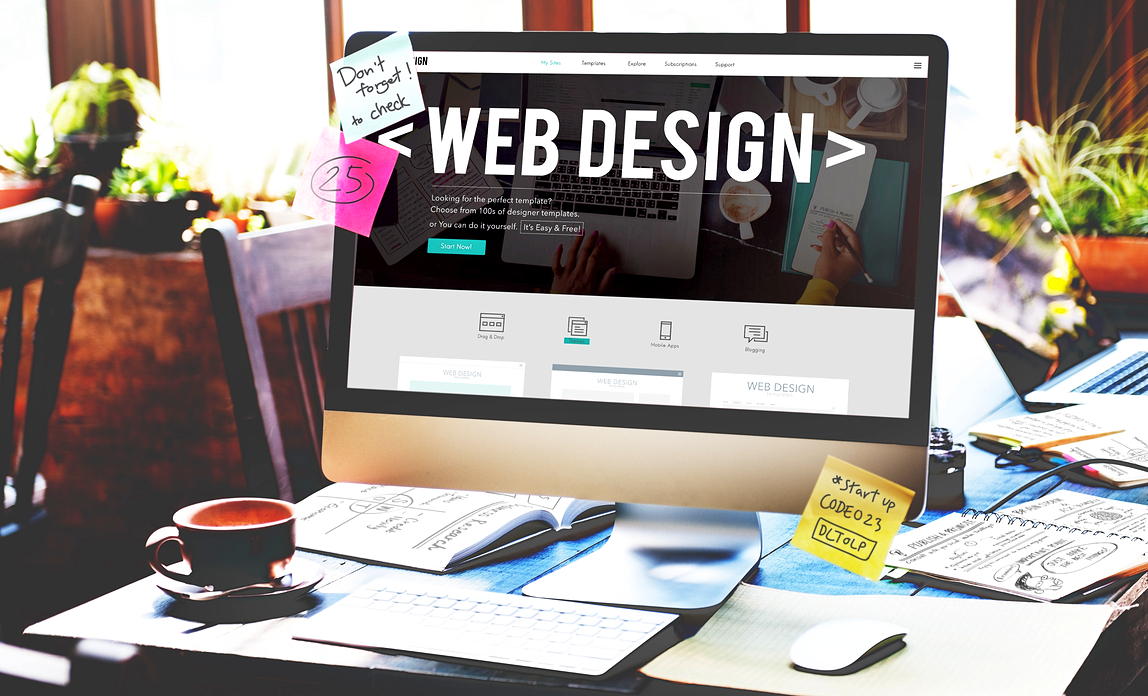 You've got your business idea, you've come up with the name and now you're ready to take the plunge. Time to make it all feel very real with a proper email address, website and possibly even social media profiles. But where do you start, and what do you need to think about when getting your business online?
1. Why do you need to be online anyway?
Really if you have a business, the question should be 'why aren't you online?'. Every day, customers are searching the web, finding your competitors' websites and probably choosing them over you. With one in four purchases being made online (with this number rapidly rising), and 85% of potential customers researching local businesses online first, it really is time to be there too.
2. Creating an online presence
There are many different ways for a company to be online, but the best way to approach this is to create a core space where your customers can find you. The most effective way to do this is to have a website, as it is relatively cheap to create, is under your control and you can post as much content as you want. Underpinning this with social media channels (Facebook, Twitter, LinkedIn, YouTube etc) and associated email addresses further adds credibility to your business.
3. Choosing the right domain name
It's important to keep it short, so your web address is quick and easy to say and people can remember it. For the name, keeping it to between one and three words works best (eg 'www.shorterissweeter.uk'), and if you're planning to use social media, double-check the name works in the relevant channels.
You also need to choose your domain name, which is the part of the web address after the . (eg '.co.uk'). With more than 300 variations available ranging from .ac to .zw, you'd be forgiven for being daunted by this. However, it does provide an opportunity to find the one that works for you and fits best with your business.
While traditionally businesses based in the UK have opted for .co.uk or .com, the release of a number of new domain names in 2014 has resulted in many more coming into the market - enabling businesses to tailor their address with endings such as .hotel, .boutique or .shop. However, many are opting for .uk as a preference, as this creates strong British associations. You can check to see whether your .uk domain is available online.
4. Buying a domain name
There are lots of ways to go about it, with perhaps the simplest being to work with a company called a Registrar who can register the domain, host your site and give you the tools to build your own site and set up your email. This could be a company like 123 Reg, who often provide attractive bundle deals to make your life easier and get you online quicker.
5. Building a website
This stage may feel daunting and fraught with difficulties. However, if you choose to buy a domain name from a recognised Registrar they can take you step by step through the process, while also offering support should you need it.
Before you tackle the build, take some time to research and look online at websites you like or will be competing with. Also, think about how you may want to develop your online presence in the future, so that it can mature as your business grows.
From this you can create a site map which details the site structure and proposed content.
6. Selling online
Ultimately your website is about creating an online presence, attracting new customers and retaining current ones. In some instances you may require an online store too. Fortunately, many Registrars offer website builder tools that include optional ecommerce environments, where you can add product images, enter the description and set a price. Make sure it's easy to select products and add them to the basket.
You should also be able to accept and process different payment methods securely.
7. Increase site traffic
It will take time for your site's presence to rise through the search rankings, but if you frequently add relevant content (through news, articles or latest products), this will help to improve where it features in the listings. You could also use your social media channels to drive traffic to the website and also send emails periodically to your customer database with special offers, linked back to your site.
Take the time to check the site's analytics, as you can use the findings to tweak the content, improve traffic and the length of time spent on the website.
Also make sure you listen to and respond to feedback on your site, as people are more likely to return if they have had a good experience.
There is a lot to take on board, but if you'd like to find out more information download the .uk special edition of Getting Your Business Online for Dummies from Nominet, the internet registry services provider for UK domain names.
Sponsored post: © www.theukdomain.uk/business