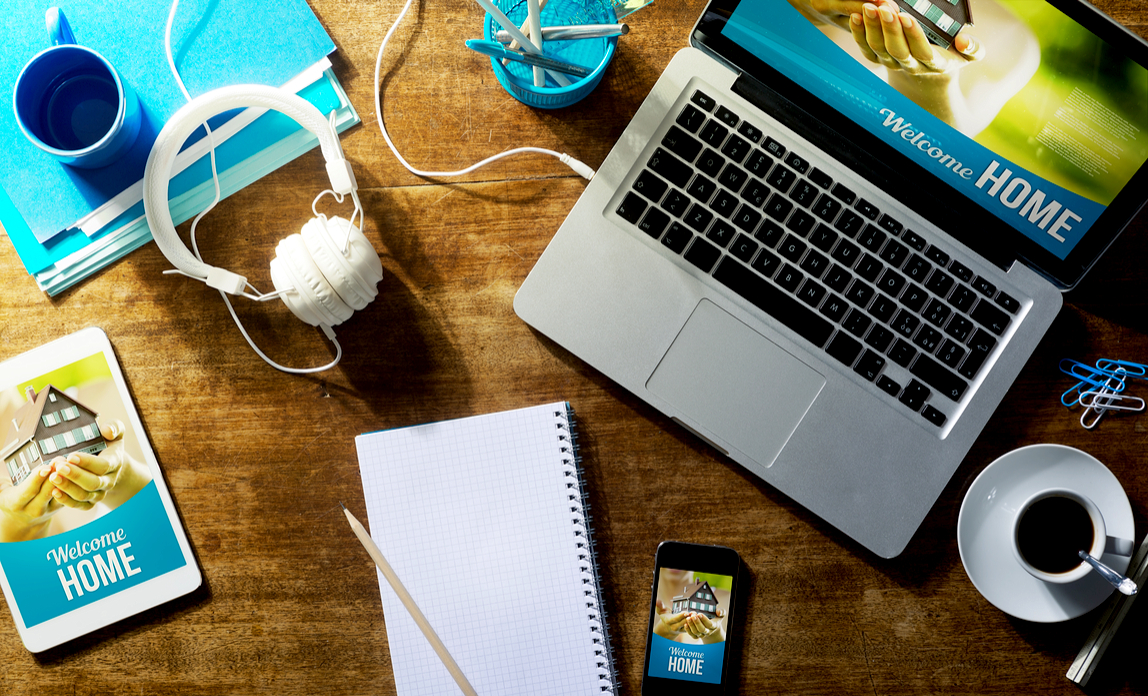 The adventure is just beginning. You've decided to start your own business and you know you need a website, but where do you start?
Don't be daunted - it really doesn't need to be scary. This is an exciting step, making it all official and putting your business out there for everyone to see. So step out on this journey with these few things in mind.
Planning - what to do before you start spending
In this day and age it makes sense to have a website, to create your equivalent of a shop window to the world, but the challenge of creating one might be daunting, which is why it is important to plan. Think about who your target audience is and what their expectations are of your website.
With this in mind, make sure you secure a domain name that reflects your business name, so that you can build on your credibility, inspire trust and help people find you online. You can use a registrar who manages the reservation of internet domain names, such as 123 reg.
Building - save time, money and pain
To save money you can easily design and build your own website, particularly as there are so many website builder packages available when you purchase a domain name. But don't rush. Take your time to map the site out first on a sheet of paper showing how each page links to the others. Time spent here will make the process of building the website so much easier.
While doing this, constantly refer back to who you are targeting, and be clear on your vision for both your business and website and stick to it. At this stage, keep the content simple, as over-complicated sites are likely to be confusing.
As many users nowadays use mobiles or tablets to browse online, it's also critical that you make sure your website is mobile friendly and adapts to the screen size it's being viewed on.
Launching - starting your online journey
The time is ripe for entrepreneurs in the UK, so there's no better time to start out and get your business noticed. But just like your business, you need to allow your website to evolve and develop to reflect what you are trying to achieve.
Using insight will make this so much easier to do, rather than basing decisions on your opinions or gut feel. So, make sure you have analytics as part of your website package. This knowledge will enable you to better understand how your site is being used by visitors, so you can change and evolve the site to make it work even harder for you.
Marketing - how to get noticed
It might be live, but that doesn't mean the job is done! There are so many other aspects that can influence how successful a site is. Regularly adding interesting content to the site through a news or blog area, or linking video through from a YouTube channel will ensure there's always something new.
Social media channels can be used to link back to your site. Try to link up your online marketing, as having a number of ways to touch your target audience will significantly improve your business reach.
Selling - turn visitors into customers
Build a high-quality email list from the start, as this is an area that you can truly own. This audience will have bought into your business, as they will have opted in to receive communications from you and what you offer.
Use this list to give something back - interesting or relevant updates, tips, ideas or promotional offers. Link back to your site, inviting visitors to explore specific products to encourage them to make the shift from browsers to purchasers.
We know there's lots to think about and consider. If you're just starting out on your journey and want to find out more about how to make the most of your business website, download the .uk special edition of 50 Great Tips to Build a Winning Website from Nominet, the internet registry services provider for UK domain names.
Sponsored post: © www.theukdomain.uk/business