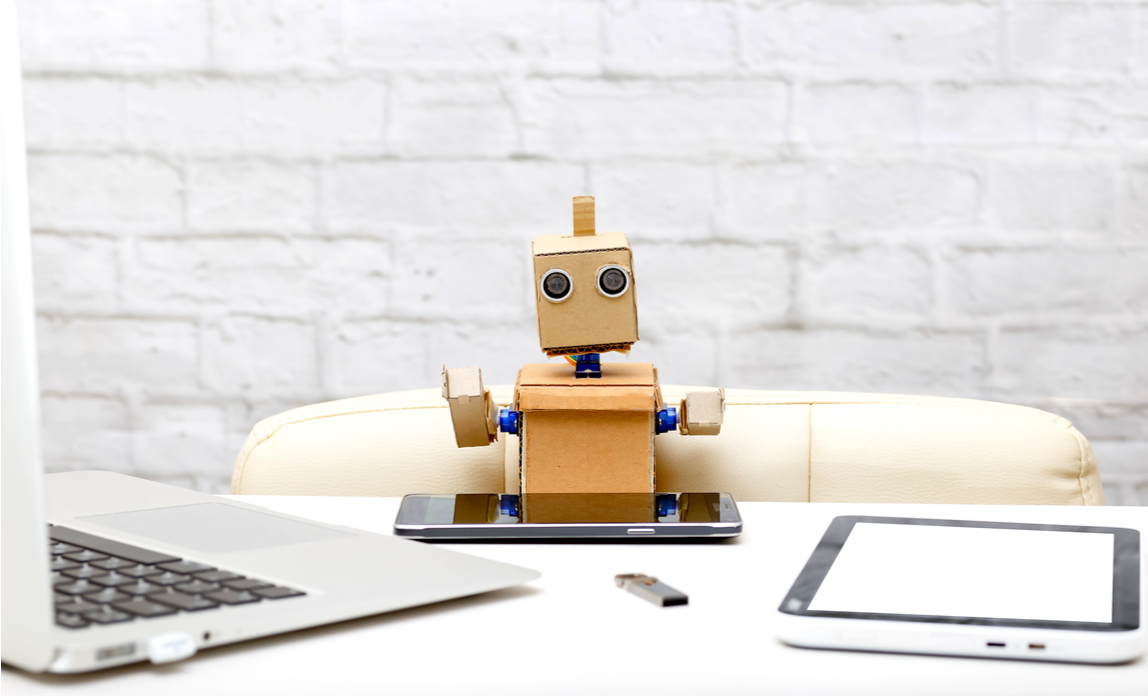 Reducing costs and increasing profit is at the heart of most business plans. Using technology to achieve these goals is a no-brainer. Innovations like chat bots may seem all show and no go, but when used effectively they can be highly productive.
Traditional customer service solutions
Customer service is a priority for most businesses. Quality service reduces customer churn, increases brand advocacy, and can also make for a more pleasant environment for employees.
Unfortunately, delivering quality customer service is costly. These days, many customers will turn to a company website to find the information they need. But the information is often buried in over-complicated user journeys or hefty downloads. Businesses are increasingly looking for ways to simplify user-journeys and improve the customer experience.
For some, the answer is to take a step away from technological advances. For many customers, picking up the phone is often much easier than wading through a website.
The problem comes when a business is struggling to grow or turn a profit. Customer service isn't a cost that can be cut away – not without repercussions.
Chat Bots - your new employee of the month
Chat bots have been around for a long time but they are increasingly used for customer service functions. They have a number advantages over more traditional customer service techniques and their increasing sophistication makes them an ever more attractive option for businesses.
Bots can help with repetitive, time-consuming tasks, leaving your customer service team to deal with the jobs that need a more human touch. And, they're not restricted to a nine-to-five working day. They're up and running all day, every day - including midnight on Christmas Eve.
Directing customers to bots can also ease the pressure to constantly update your website. A well-designed chat bot will be much easier and faster to interact with, consolidating information and helping customers find what they need.
Bots can help increase sales and business uptake
Customers don't tend to stick around once they've found what they're looking for. As with a traditional face-to-face approach, chat bots offer the opportunity to cross sell services to users. As bots progress linguistically, they can also do so in a more natural way.
Consider, for example, a bot for a hotel website helping a customer book a stay. The friendly bot mentions the hotel's delicious breakfast options and suggests adding it to the booking. This could be perceived as less pushy by the customer than a specific landing page or call-to-action, increasing the order value while making the customer feel well-looked after.
Chatter bots
The natural language processing of bots can be the ideal solution for making sure customers feel comfortable and cared for. Developments in artificial intelligence mean that some bots are even learning from conversations with customers, becoming even more helpful in the process.
Using bots
Bots are already available where your customers hang out - on messaging platforms like Facebook Messenger, Skype and SMS. This familiarity means customers who might be reluctant to get in touch via phone may be happier to get in touch using a bot.
And, the sky's the limit when it comes to bots. Anywhere there's a repetitive task or complicated and difficult to access piece of information, bots can help. For example, Storm ID have created a bot designed specifically for answering questions about when you need to put your bins out - avoiding call-centre queues and complicated pick-up schedules.
Bots can also help with the tedious task of filling out forms. Visabot, founded by Artem Goldman and Andrey Zinoviev, has been developed to help users applying for specific types of US visa applications. The bot is able to clarify questions, guide you through, and fill out several types of applications already. Anyone who has had to work through this process alone can tell you how time consuming and confusing it can be.
Bots aren't always perfect and are continuing to progress, but that doesn't mean you can't start putting them to use. Get a little creative; there's probably a way a bot can help your business increase productivity, save costs, and maybe generate a little profit at the same time.