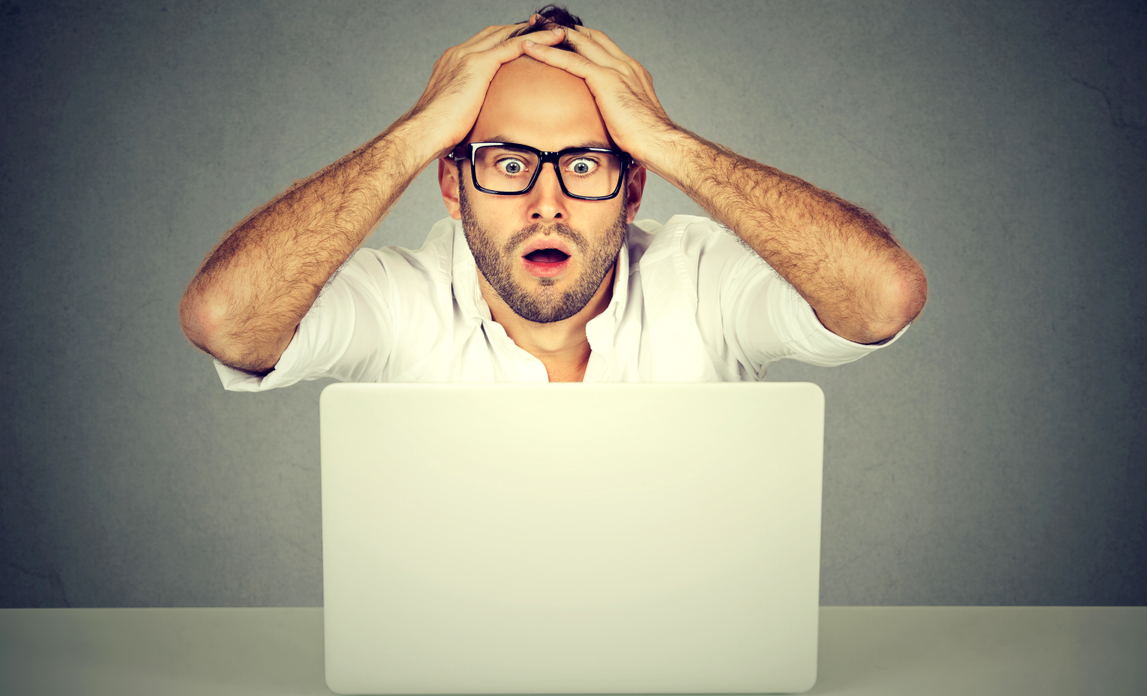 When we look the statistics for actual and potential business data loss in the UK, it really hits home how many UK businesses face the very real prospect of losing reputation, customers and income - simply by overlooking the risks, and the impact, of data loss.
Here we examine the risks and implications of data loss, and how simple it is to protect against them.
Who isn't backing up their data?
A study of more than 500 UK businesses, conducted by business internet provider Beaming, revealed some pretty shocking numbers on data backup and data loss.
For example, it seems well over half of UK businesses risk losing critical data. That's nearly four million businesses putting their very existence in danger by having inadequate backup strategies - or, in a staggering 17% of cases (that's nearly 700,000), no strategy at all. Blimey!
Look into it further, and disaster recovery statistics for UK businesses are consistently scary. They also make it clear just how many businesses don't have a handle on how vulnerable they really are.
Moreover, Beaming's figures show that sole traders and businesses with fewer than 10 employees are the worst offenders when it comes to risking data loss. Up to 20% of sole traders, for example, admit to not backing up at all, while this drops to just 2% of businesses with between 50 and 249 employees.
That said, nearly half of all respondents to the survey indicated having no off-site or cloud backup strategy in place - opting for only an on-site approach.
The causes of data loss
There are many reasons for business data loss, and they extend way beyond hardware and systems failures. We need to also consider simple human error, software corruption, and malware and ransomware viruses.
Data loss statistics suggest around half of hard drives fail within five years, while figures from business2community put 44% of business data loss down to accidental deletion, system crashes or software issues. They also suggest that 11% of data loss is caused by human error, 14% by virus attacks, and 35% by malware virus 'infections'.
The underlying message here is that a robust and reliable backup strategy must factor in multiple causes to be effective against data loss. This is especially important when we consider that over a third of lost data is, or includes, customer information and financial information, which can be hugely damaging to business continuity, reputation and income.
In summary, the most common ways by which data is lost are:
hardware or system malfunction - almost 50%;
accidental deletion - around a third;
software corruption - approximately 17%.
The key takeaway here is that while there are things we can do to prevent them, all of the above are likely to play a part - we just don't know when, or to what extent. The only way to protect against the knock-on effects is to have a fully fit-for-purpose backup strategy.
The cost of data loss
It's perhaps hard to gauge the financial cost of data loss, but knowing that it caused £10.5 billion in lost revenue for UK businesses in 2014 suggests the best policy for data loss prevention is to plan for the worst-case scenario.
And if you want a real-life scenario, Uber recently agreed to pay £133million to settle all legal action over a 2016 cyber attack that exposed data from 57 million customers and drivers. Meanwhile, a cyber attack on TalkTalk in 2015 triggered a £400,000 fine for security failings that saw 157,000 customers' personal data going AWOL.
Of course, the big players can maybe take the hit, but they'd prefer not to have to. For the majority of businesses, taking the hit isn't an option, which is why as many as 70% of small firms that experience major data loss go out of business within a year.
There are also the less quantifiable effects, such as loss of reputation and staff morale.
How to prevent data loss
Considering all the ways data loss can affect a business, it's good to know there's an excellent choice of ways to prevent it. Depending on the size and nature of your business, truly effective data loss prevention can take many forms.
A simple and relatively inexpensive way (compared to the potential cost of losing data) is to invest in cloud-based data loss prevention that sync with your systems, matching how your business collects, creates and stores its data. Such solutions are ideal for small business data backup.
You might also consider an off-site data backup strategy to protect against power outages and/or on-site hardware failures.
Whichever you opt for, it should be the foundation of a comprehensive data recovery plan - part of your overall business continuity and disaster recovery strategy.
Copyright © 2018 Rob Stevenson, of BackupVault