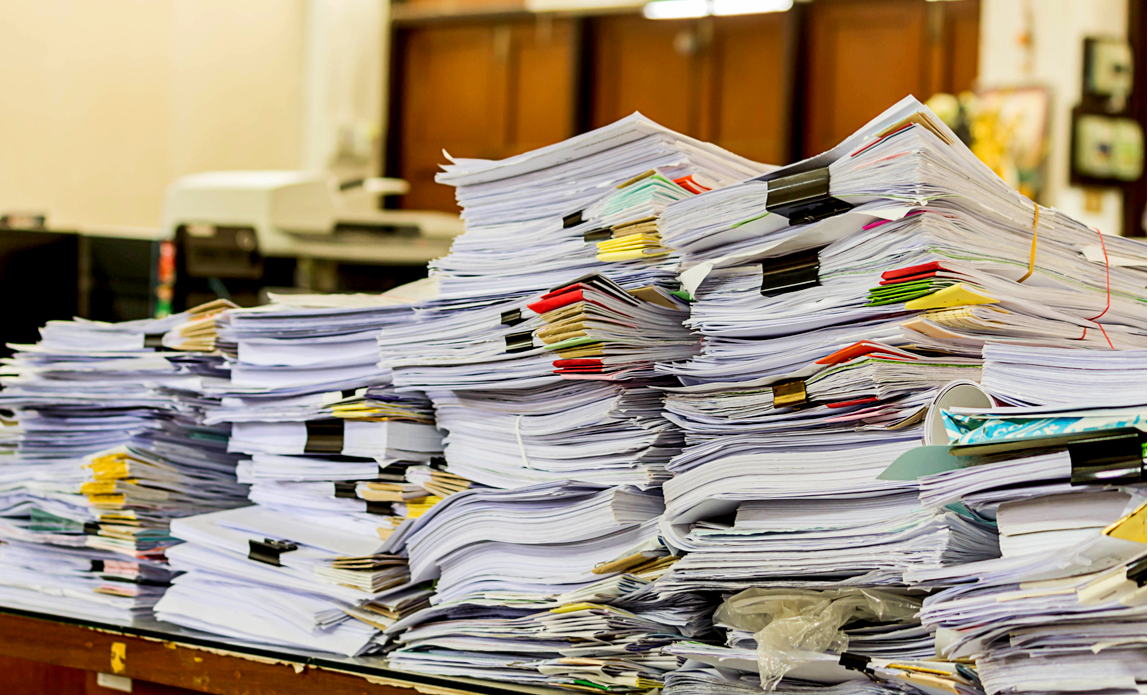 Whatever the size of your business, there are probably a few simple things you could do to cut your carbon footprint. Here are five winning ways to make a positive impact.
1. Invest in good waste facilities
Waste management is a big challenge for many businesses today. Ensuring facilities are available for recycling is the first step.
Providing different recycling bin types is a must, as is implementing signage to help guide people as to what goes where. Providing the right facilities can ensure higher recycling rates, meaning less ends up in landfill.
Your waste contractors may have some helpful advice, so having a conversation with them can help you understand what is and isn't possible.
Electrical and hazardous waste should also be disposed of properly - many waste contractors have the facilities to do this.
2. Install energy-efficient lighting
Changing your building's lighting to more energy-efficient options such as LED can make a big difference, and the effects will be long-lasting. Useful tech may also help, such as sensors to ensure lights are automatically switched off if movement ceases.
Dimmable lights are another method to ensure lights aren't brighter than required. This should also help to reduce your electricity costs.
3. Print as little as possible
This step is a no-brainer. Many offices consume vast amounts of paper, so make sure you're taking action to cut this down.
Reduce unnecessary printing of emails, memos and presentations - view and annotate them on-screen instead. Digitising routine actions such as contract signing can also help.
If printing is required, ensure double-sided printing is set as default. Having 'follow-me' printing services across office printers can also help cut down on accidental or duplicate printing, as users need to verify at-printer that they still require the print job.
4. Put your heating on a timer
Ensure the heating and air conditioning in your workspace is set on a timer, and only comes on when the outside air temperature warrants it, to minimise unnecessary (and expensive) use. If you operate in your own premises, ensure they are insulated, and check windows and roof spaces for energy leakage.
Your heating and cooling tech should also be regularly maintained for optimum performance, helping reduce your energy bills further.
5. Get your staff engaged
Getting people on board can be one of the biggest challenges that businesses face. All the above points need to be backed up with staff engagement, as employees are unlikely to cooperate with your measures unless they understand the reasoning behind them.
Some steps to raise awareness might be to incorporate information into employee starter packs, and cover it in new staff inductions. Getting an office 'champion' to run carbon reduction initiatives can help spark discussion and improve awareness.
Putting on staff events or competitions, drawing on themes such as sustainability week or Earth Hour, can also help.
This list provides just some of the steps a business can take to reduce carbon emissions and play their part in driving change. Businesses are pivotal changemakers and influencers on the road to a cleaner future, and now is the best time to act. Investing now will also reduce costs for your business - so it's a win-win situation.
Sponsored post. Copyright © 2018 Will Richardson, Founder, Green Element