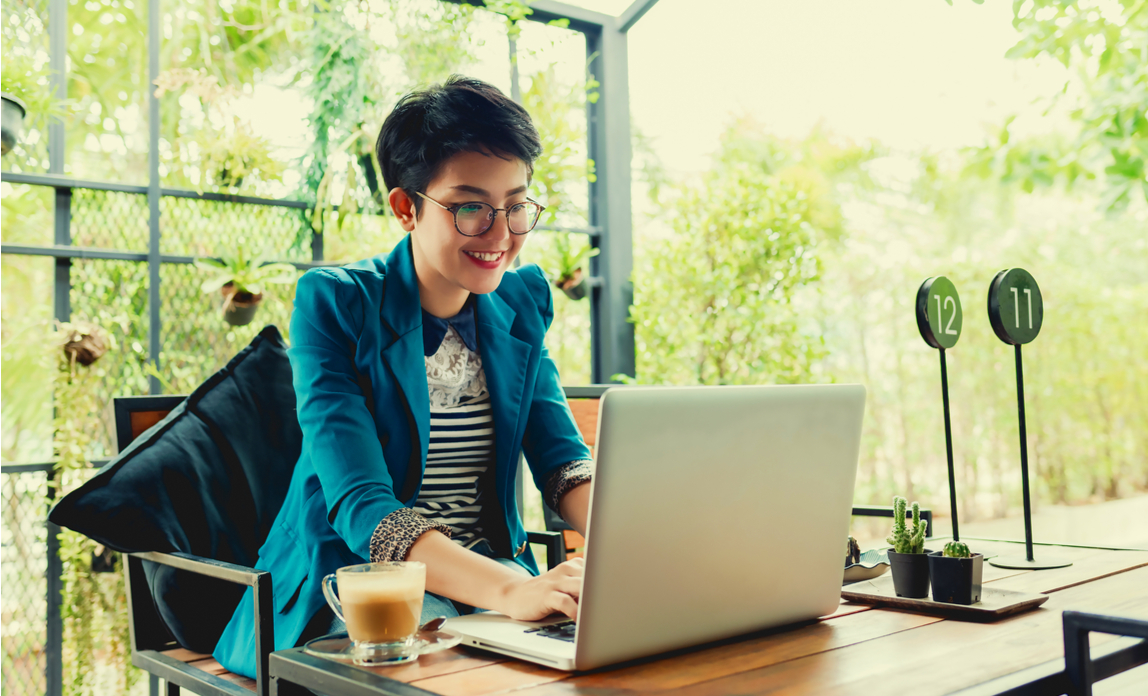 Are you giving your business blog the best possible chance of success? Being a content creator in 2018 is by no means a cakewalk. In fact, everyone thinks they are content creators today. With so much industry 'noise', it can be hard to differentiate your brand from the crowd.
Content creation is still a very manual job, but it needn't take up too much of your time if you are prepared to investigate the wealth of free online resources and tools available to online bloggers.
If you're looking for cost-effective - and when we say cost-effective, we actually mean free - tools to help you research, write, edit and design content for your target audience, we've got some recommendations to help you on your way.
Article imagery
It's not always straightforward to find an illustration to complement what your article is trying to say. If you don't have the expertise to create a suitable image yourself, you may consider using a commercial stock photo provider.
When you're a one-man band or a small business testing the water with your blog, you don't really want to have to spend megabucks on stock images. That's where royalty-free image libraries come in.
These are always worth a visit, because with the libraries users can download copyright-free images for free, providing the images are properly attributed within blog posts. Instead of spending a lot on purchasing images, check out these free image library alternatives, some of which boast over half-a-million images, illustrations, vector graphics and video content.
Pixabay is a particular favourite among online bloggers, due to the fact that every single image uploaded to its library is checked and quality-approved first by an editorial team.
Branding, audio and visual marketing
Let's be honest, much of today's online content is increasingly visual. If an article doesn't have an infographic attached to it these days, there's something wrong!
Unfortunately, small business owners don't tend to have the resources or contacts to arrange for design assets to complement a blog post. That's why Canva was developed, to give content creators a choice of pre-designed templates and assets that can be edited and manipulated in any way you want.
Although there is a vast library of free assets and graphics, if you get on well with the platform you may be prepared to pay $1 a time for the 'premium' assets and graphics too.
Speaking of infographics, if you fancy creating your own and don't know where to start in terms of the visual aspects, give Infogram a try. This visual content tool allows you to create charts and visualise data in any way you want. It's even compatible with Microsoft Excel to help you port your data over from a spreadsheet, and its infographic designs are fully responsive for different devices.
If you're thinking of embedding video content within your commercial blog to increase engagement, and you're using a Mac, be sure to check out Screenflow. This handy free software allows you to easily edit videos and add text, transitions, background music and much more.
Writing and content creation
If you're tasked with writing blog posts for your business, and you're struggling for creative inspiration, check out HubSpot's Blog Topic Generator. All you have to do is type in a few keywords, and the Generator will suggest a host of relevant article titles and topic ideas. Although it might not provide the right answer, it will certainly get you thinking along the right lines.
It's an unfortunate fact that even the most eagle-eyed content editors will miss spelling mistakes and grammar errors now and then. If you want to make the best possible impression on your blog readers, make sure you utilise a free grammar and spelling checker before hitting 'publish'. Grammarly is widely considered to be the best content editor, with the free version checking for spelling mistakes, grammar errors and even warnings for plagiarism.
If you're interested in how readable your blog content is, you can always paste your content into the Hemingway App, designed to make written content as simple and direct to read as possible. It pinpoints wordy sentences and unnecessarily passive tones of voice, and can be hugely beneficial.
WordPress themes
Designing your very own WordPress blog needn't be a struggle. You don't even need any coding expertise to make a WordPress blog look professional, thanks to the broad spectrum of free themes available. Open-source developers create hundreds of WordPress themes, and make them available for free download.
Hostinger talks about what to look for in a free WordPress theme in terms of features, functionality and developer support. Many of the free themes in their article are designed to be fully responsive, offering slick, consistent user experiences whether on desktop, laptop, smartphone or tablet devices.
Of course, all these free blogging tools and resources can help you publish professional-looking content, but it's still up to you to maintain the overall quality of your editorial. These tools don't know how to solve your target demographic's problems and concerns better than you.
However, they can certainly help you create content that helps them overcome those hurdles and trust in your brand.
Copyright © 2018 Article was written by Sebastian Stephens (a freelance writer)