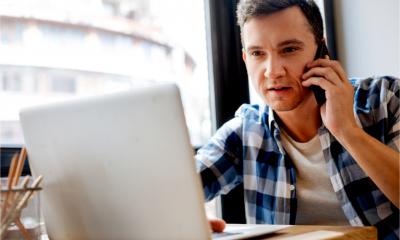 Companies House Services, or (as it is popularly called) Companies House Beta, is an online service which allows the public to access data for companies registered in the UK.
It is a free tool that allows anyone to search for the details of any company, with a stated aim to make the UK business world more transparent.
How can you access Companies House Beta?
All you have to do is visit Companies House Beta and type in the name of the company you want to know more about! Yes, it is that simple. You can also search with the names of company officers or the registered company number. The best part is that the whole service is free and anonymous - it does not require you to sign up, log in or give any identification.
With just the click of a button, you get access to relevant data about the company and its directors/owners, read reports, check filing history, see its registered address and learn about its legal structure.
The information is only available digitally, and the service doesn't allow for offline data requests.
What sort of information can you find on Companies House Beta?
The UK has over 4 million private registered companies, and the following information is available for each of them on the portal:
company registration number (CRN);
company name, including previous names;
registered office address;
company status: ie active or dormant;
company type: private limited, partnership, etc;
date of incorporation;
SIC code, describing the nature of its business;
people: shareholders, secretaries, and directors, their full names, nationality, month and year of birth;
documents: PDFs of all official filings and decisions, such as incorporation, changes in directors, etc.
What about my company and personal data?
If your business is registered, then all the details mentioned above will be publicly available too. If you are listed as a director or a person with significant control, then some of your details - such as name, nationality, month and year of birth, and your occupation - will be in the public domain.
The only data you can request to remove from Companies House Beta is your personal address if it is used as a registered business address. But it will cost you - £55 to remove it from each document.
For a fee of £100, you can submit an application asking them to withhold your private address from credit reference agencies - but only if your work endangers you physically.
What else can you do with Companies House Beta?
Currently, the platform offers the following main services:
filing company accounts;
changing a registered address;
following a company to track any changes or added data.
The portal is still a work in progress, and is planning to add several new features such as filing other documents and making other changes such as directors, secretaries, company name, accounting reference date, etc, as well as submitting confirmation statements and company accounts.
All in all, Companies House Beta is a useful tool for keeping track of your competitors and checking up on future business partners. It's also a reputation-building tool for other businesses checking up on you!
Copyright 2020. Article made possible by Osome. Doing business is a test of character - doing business papers shouldn't be. Osome helps entrepreneurs establish all the accounting and bookkeeping records online 24/7 via one cloud-based platform.