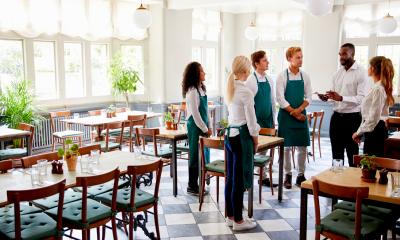 It is the dream of every business owner to succeed. When you see those big brands, you imagine the owners living a blissful life. Running a business looks easy - as though it's possible for anyone to start a business and to flourish in no time.
However, the reality isn't that simple. To start and run a successful business, you must overcome all kinds of challenges - from finding the finance to get your venture off the ground to hiring and managing employees, making enough sales to pay the bills to handling bad customer reviews, among others.
Loyal customers tend to be easy to sell to, but to really succeed you must extend your market and reach new customers. There will always be detractors with something negative to say about your services or products, but that shouldn't stop you from working hard and achieving your dream to succeed.
Tips on how to run a successful business
Be courageous
There are many people with a brilliant business idea, but all they do is dream about starting a new venture as the clock ticks away leaving them stuck in their boring, low pay jobs. The fear of walking away from a guaranteed pay cheque and the fear of failing in business holds them back. There are so many hurdles that you will have to overcome, the fear of starting up being the first and biggest.
Only the courageous business owner will run a successful business. Those who are willing to take risks will overcome fear and be ready to rise again after a fall. It is your determination that will help you dust off and try again until you succeed.
Be a skilled leader
Once you have decided to start a business, you will have to become a leader. Start learning the skills of a leader because the success of your business will depend on how you work with others. Be a team player, and as you help others do their best, your business will succeed.
However, just because you founded the company doesn't mean you have to remain in charge. You need to understand your personal strengths, what you do best and stick to that. If you know that your weakness lies in leadership, delegate the work. You can hire the right people to lead your business and take on the work that is better done by someone else. It will free you up to work on the job of growing your business.
Hire and retain the right people
Find the right people to work for you. Once you find them, be sure to keep them. Invest in them by training them so they have the skills and knowledge to deliver your services in the way you want them to. But make sure they are professionals; do not retain anyone just to look good.
You also need to provide employees with the right equipment and tools to increase efficiency in your business. Providing the right tech will keep staff in touch, facilitate collaboration and allow employees to respond to and deliver the products and services your customers need. This could include anything from the right mobile devices to business solutions such as Unified Communications by Gamma.
Give your business maximum exposure online
The easiest way to start taking your business online is by creating a website. You can do this yourself using different online tools such as WordPress. But you could also hire a web designer for a customized website. Whichever route you choose, your website should at least have the following:
your business logo
the name of your business
a summary of what you do
contact details and address
your mission statement
customer testimonials
You should also invest time in promoting your business via social media. Consumers will expect to find business online. You can give your business maximum exposure using platforms such as Facebook, Instagram, and Twitter.
Bottom Line
Although most people think the recession is well behind us, the reality is that sales for most businesses have only increased slightly. While customers are purchasing products and services, their purchasing habits have changed. Fortunately, you're in control, and you can use the above tips to boost your business success.
Copyright 2020. Article was made possible by site supporter Jeremy Bowler