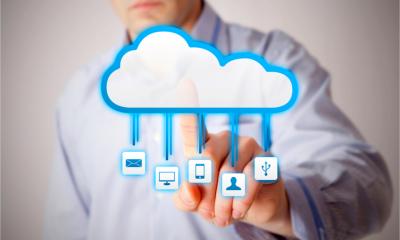 Companies of all sizes are beginning to see the need to adopt cloud hosting services. According to statistics, the number of businesses adopting cloud-based computing has been growing steadily. 90% of businesses are in the cloud and 60% of workloads are carried out using cloud services. Experts forecast that this trend will continue through 2020, with many companies expected to put more emphasis on cloud-only policies.
Among the top reasons for the large-scale migration to cloud computing include: improved collaboration among teams, better communication channels, lower operational costs, extended marketing time, and business flexibility. These are things that every business wants to achieve.
Understanding cloud computing for business
Cloud computing refers to the use of internet-based hardware and software to facilitate operations in a business. The term "cloud" refers to the complex infrastructure that allows for the interaction between software, computations, hardware, and servers to generate useful and detailed information on a common platform that can be accessed by all personnel.
One thing that makes cloud computing revolutionary is that in the past, people relied on downloaded software or programs for use in business. Cloud computing lets you access the software and apps straight from the internet. Web hosting similarly provides businesses with many benefits if you are asking yourself why choose cloud hosting?
Cost-efficiency
When planning any investment, you need to be certain that the service offers value for money and will deliver the projected ROI when you add up your overall spending. There are various ways web hosting will save you money and allow you to keep growing.
Scalability
In business, there are times when you need to scale up or scale down. What you need is a service that is flexible enough to suit your storage and bandwidth needs during the transitional phase. Instead of undergoing the hassle of making the costly upgrades by yourself, your cloud hosting provider can increase or and decrease capacity according to demand. That saves you time, allowing you to pursue other critical duties.
Competitive advantage
Installing and using cloud hosting services is quick and easy to do. Businesses who are focussing on growth can leverage web hosting to gain a competitive advantage over rivals who haven't yet invested in this technology.
Furthermore, cloud technology puts businesses both large and small on a level playing field. Previously, large companies were at an advantage because they had access to greater in-house IT resources and finances that facilitated investment in data servers.
Signs you need to switch to cloud hosting
If your business website is underperforming, it will make it challenging to meet your financial goals, maintain brand credibility and industry authority. The cloud hosting vendor you choose can drastically impact your business success. Therefore, if you notice inferior web performance, you may need to swap to another reputable provider of cloud-based services. Some of the top signs to look for include:
Slow speed during high traffic
Many businesses host special promotions during the holidays and weekends. Imagine if your website was on a 'go-slow' during this time of increased traffic? Visitors expect webpages to load quickly and will soon get frustrated if your site is slow. It will also minimise sales if people cannot buy your products and services quickly, especially if you are running an online store. You can use tools like Pingdom to figure out the exact cause of your site's slowdown.
Unreliable security
One of the topical issues among companies that handle sensitive data is maintaining high information security. That means safeguarding credit card information, patient information, and other sensitive client data.
As you continue to experience growth so does the need to invest in trustworthy and reliable security tools. That means doing more than just simply installing an SSL. The cloud hosting provider you choose as a replacement should be able to provide cutting-edge information protection technology. Some of the security features you need include unauthorized access barring, vulnerability scans, and tools to safeguard information stored in a distributed denial of service (DDoS).
Poor customer services from the hosting provider
A reputable web-hosting provider values their clients and does everything in their power to keep their loyalty and faith in the company. One red flag that indicates that you should change your service provider includes a prolonged response time, inconclusive resolution of queries and concerns, and lack of courtesy and friendliness when handling customers. If you're unhappy with your current hosting provider, that's all the more reason to switch providers.
Knowing that you are dealing with a provider who values your business is enough reason to stay, even if you notice shortcomings as you work with them as they are more likely to work hard to put them right.
Wrapping up
Cloud hosting is a great solution for almost any kind of fast-growing site. The numbers back that up. More and more businesses are swapping to the cloud by the day, so maybe it's time for you to consider doing the same. We hope this article helps you decide if you're ready to make that leap to a better site. Good luck.
Copyright 2020. Article made possible by Mary Derosa. Mary is a passionate blogger and the chief editor at her own content marketing company PRable.com