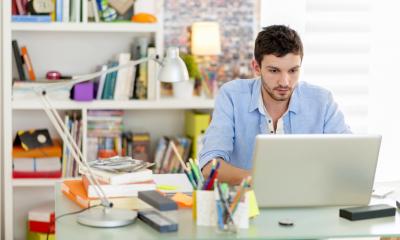 Home-based business models offer a range of attractive benefits. These range from reduced overheads and commitments to zero commuting. However, entrepreneurs that decide to operate from home will encounter some unique obstacles too. Not least when it comes to maintaining a strong brand image.
Despite the fact that remote working is set to double, many home-based SMEs will struggle to keep up appearances. The harsh reality is that a lot of customers, both B2B and B2C, are reluctant to trust home-based businesses. Here are ten tips to help you overcome those obstacles in style.
Get a virtual address. Choosing virtual addresses for your company is one of the easiest ways to maintain a strong brand image. The business will be registered at a more prestigious address, which can help you build a successful image. Moreover, it will help you maintain your home privacy.
Use call redirecting. On a similar note, using a call redirection service promotes a professional first impression. Using the services of a virtual receptionist also saves you a lot of time and hassle, allowing you to focus on running the business. When used in conjunction with the virtual address, big results can follow.
Attend trade shows. You might not have a store, but you can still showcase products and services at trade events. Likewise, pop-up stores and temporary pitches can boost brand awareness and increase sales. Of course, you will need to take care extra care in this post-coronavirus era.
Build a conference space. A growing percentage of business interactions are completed digitally. So, fitting a TV on the wall of your home office is a wise move. Meanwhile, investing in good audio equipment will also give a positive impression and maintain the right tone during virtual meetings.
Hold virtual meetings. Virtual meetings are an essential feature in today's world. Of course, there will still be times where human interactions are required. If this is the case, meet clients at your virtual office address and take them for a meal or coffee. The VIP treatment and visit to your 'office' building will set the right tone.
Use local SEO. The lack of a physical store shouldn't stop you from reaching your local audience in a big way. Search Engine Optimisation is the best solution. A combination of local keywords and a strong Google My Business listing will serve you well.
Go mobile. For some business models, travelling to clients to deliver your goods or services can become your USP. Starting a mobile hairdressing or nail technician company is a great option. Alternatively, food delivery services present a great growth area and could be a fantastic option for you. It isn't viable for all, but many will see huge benefits.
Build a strong team. While you won't have people working from your property, you must still find the best employees. You know from personal experiences that home-based workers can achieve great things. Whether it's freelancers or outsourced companies, they can be a reflection of the brand.
Invest in digital marketing. Home-based businesses often target online sales and audiences. If you wish to do this, digital ad campaigns are crucial. Targeted social media ads can be used to reach your target demographic. In today's climate, social influencers are a worthy investment too.
Support the community. Clients won't only judge your business for its products and services. Therefore, showing support for charities, local artists, and worthy causes is a great way to build a rapport. On a side note, eco-friendly operations are often looked upon in a more positive light.
Copyright 2020. Article was made possible by site supporter Jeremy Bowler