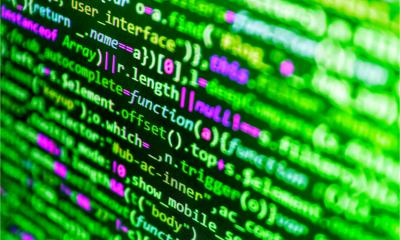 Small business custom software development services are essential for your company to remain competitive in this era of internet innovation. Unlike popular, ready-to-use software solutions, custom programs are often used for targeting specific company problems and needs.
With their customised configuration, these solutions are generally used in-house rather than being developed for the purpose of selling them for profit. In the long run, these custom solutions can often be more productive and efficient and adjust to meet your changing business needs.
Read on to learn about why your small business needs custom software development services.
Personalised to your business model
By utilising small business custom software development services, you can access solutions tailored to your specific business needs. Custom solutions are developed keeping your business model in mind. Enterprise software is planned around your specific operations, processes, and procedures. Therefore, these solutions do not require you to change your existing business practices in order to effectively deploy software.
Instead, these solutions are designed to accommodate your needs, so you do not have to make changes your workflow. You should consider advanced, small business custom software development services to build on and improve your existing business infrastructure.
Availability of powerful development resources
Selecting custom small business software development services, you can harness the power of flexible, advanced development resources. Custom software solutions provide you with a higher degree of control concerning your underlying infrastructure, choice of programming language, and conceptual features. With this flexibility, you can greatly optimise your custom software development procedures.
To configure highly flexible, powerful, easy-to-read software solutions, many businesses are building enterprise programs using Google's Go Language along with Go Modules. Go Modules serve as a collection of related Go Packages that are versioned together as a single unit. These Go Modules record precise dependency requirements and assist you in creating reproducible builds.
Enhanced business software security
Custom software programs provide additional layers of security to protect your business' digital infrastructure. Custom software solutions offer a number of advanced capabilities to ensure that your business data, processes, and practices remain private.
At the same time, custom software provides numerous features that protect your business from potential external threats. The majority of successful hacks are performed on enterprise software programs that are well known and commonly used. With a custom solution, it's impossible for hackers to exploit well-known program vulnerabilities.
At the same time, custom solutions are less attractive targets for hackers. In order for them to gain access to your system, it will require much more effort for them to establish possible breaches your business' system. By utilising a custom software solution, you can enhance your cybersecurity measures.
Add additional features when you need them
Harnessing the power of small business custom software development services, you can always add additional features whenever needed. Ready-to-use enterprise programs are not always able to deliver the features and functionality you need to address unforeseen or unexpected issues.
As your business continues to grow, offers new services or expands, you may need adjustments to your software solution. A custom solution allows you to grow and scale your business operations at a pace to suit your business. With the flexibility to consistently add new features, make alterations, and scale your solution, your progress will never be limited by the functionality of your software program.
Improved data analysis and reporting
Developing custom software solutions for your small business, you can access improved data analysis and reporting for your company. High-quality data reporting and analytics are essential for any business to remain competitive, assess their progress, and thrive. Custom solutions can be programmed to provide frequently updated reports on your digital performance. These enhanced reporting tools mean you no longer have to look through masses of data to obtain the information you need.
In summary
To remain competitive, small businesses need to invest in reliable custom software development solutions. Custom development services allow you to access solutions custom tailored to your business. They also allow provide you with a range of business benefits including additional layers of security, the flexibility to add additional features whenever you need them and improved data analysis and reporting.
Copyright 2020. Featured post made possible by Daniel Bailey