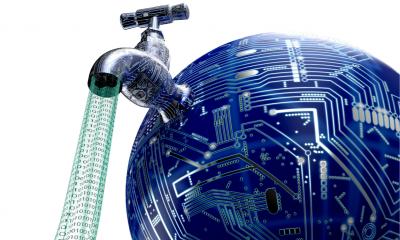 When you run a business, it's vital you keep all the private and confidential data your business holds about customers, staff, and suppliers safe from the reach of external parties; your reputation depends on it. Failing to protect your data can cost you more than just your reputation. Losing or failing to adequately protect data can result in a substantial fine. If you're responsible for protecting someone else's private, sensitive or confidential information, you need to make sure that it's safe from a breach.
Paying a substantial fine for a data failure might not be a big deal for a large firm with massive turnover and profits, but it might just sink you. Data security is one of the most important aspects of any business transaction you undertake and is not something you can afford to overlook.
Secure your website
Websites are a great way for customers to reach your business online and can act as an online storefront, but with that comes great risk. If you're planning to set up a website for your business, you need to make sure you keep any resulting data you collect secure. If you plan on using your website to sell products online, the customer is trusting you with their personal information, and that is something you cannot afford to lose! Make sure you take all the necessary steps to make your website secure.
Use secure communications
When communicating with employees and external businesses, it's important that you use a secure system to send and receive information. If you're having important or confidential discussions, you should make sure that information is only being seen by the intended recipient. Communication often goes beyond in-house messaging. Many businesses use SMS marketing to reach their customers, and if that information isn't secure; you risk a breach of customer information privacy.
Pay cheque handling
You are not just responsible for your customers' data, you should be protecting your employees' data and information too. Leaking or losing employee data as a result of a data breach can be just as costly. Handling employee pay cheques and payments can be risky if you don't have a secure method of payment. Risking employees' pay data is not only careless, it jeopardises employee confidence in you and can leave you subject to a substantial fine.
Data protection act
The data protection act means that you need to make sure that any information entrusted to you is not being used in ways that the client, employee or supplier did not agree to. It also states that you have to inform the individual if there has been a breach of their information.

Many big businesses have allowed this to happen in the past and the personal information of thousands of their customers have been exploited by people with dubious intentions. You can never be too careful with data security, and if you want to gain the trust of customers and employees, make sure that your business can keep their information safe.
Starting a small business isn't easy, there are many considerations you need to keep an eye on when you start out. Data security should be one of your top priorities from the start, as failing to follow the data protection act can mean an end to your business before it even begins.
Copyright 2021. This article was made possible by site supporter Jeremy Bowler.