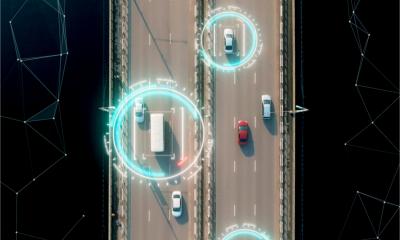 There are many tools that a modern business needs if it is to be successful. Some of the more innovative tools can boost productivity and help new businesses get off the ground. Others can help established businesses move forward. The modern world's reliance upon technology has helped drive innovation in many sectors from automation, telecommunications, retail, or industry.
While most businesses don't require a complete technological overhaul, it's fair to assume that most businesses can benefit to some extent from recent technological innovations. The obvious one (which almost every modern business employs) is a computer or network system. Almost every technological innovation can integrate with current operating systems and existing platforms.
Any modern business depends on a good IT system. They may also employ other tools such as SEO, GPS, and unmanned aerial vehicles (drones). It is universally recognised that any business with an online presence can benefit from good SEO practices. They help businesses gain much-needed exposure and establish authority. On the other hand, many still consider the use of drones as something niche and futuristic, but they are becoming more popular for specific businesses and is now an industry in its own right. GPS systems have been around for quite a while, but the technology is always improving and can help businesses in numerous ways.
Information technology
Vital to the core operation and survival of any modern business is its IT infrastructure. While there are many branches of IT, every organisation can benefit from a sound and well-maintained computer network which connects to the internet or an internal intranet.
Of course, IT isn't solely about making it possible to access the internet. It has many practical applications such as company organisation, digital communication, and the control of processes for manufacturing, retail, and other industries. For example, online printing services such as Vistaprint and Dynamic Gift rely solely on a web-based interface that is integrated directly into a specialised IT system that operates their business.
If an IT system is compromised, it can spell disaster for a business and can have serious implications for its customers too. A data breach, for example, could result in legal action, fines, and prosecutions, especially if confidential information or personal data has been compromised. In order to combat this, you should engage a Managed IT Service. These specialised companies offer comprehensive protection against hackers, malware, and loss of data by utilising the latest in virus and data protection, data backup and real-time monitoring.
Search Engine Optimisation
SEO has been around pretty much since the birth of the web and while the theory is simple the practice is difficult. When implemented properly, search engine optimisation (SEO) can help a company gain exposure and establish a solid web presence confirming your authority in a particular sector.
Essentially, SEO is used to direct search engines such as Google or Bing to relevant information regarding a particular topic, subject or niche. However, search engines don't read your actual web content. Instead, they rely on specialised information known as keywords and metadata to judge what your pages are about. These elements are the bread and butter of SEO but that doesn't mean it's easy to get right.
The key difficulty when implementing SEO is the amount of competition you will face. This is why the employment of special SEO services or professionals is so common. Without their expertise, it can be very difficult to rank for a given keyword or search term. If you don't rank on the first page of the search engine results, it's highly unlikely your website or page will attract visitor traffic, potentially losing out on new customers.
Unmanned Aerial Vehicles
Consumer Unmanned Aerial Vehicle technology, or "drones", has come a long way in the past few years. Recent innovations have made drones much more affordable. They can range in price from a couple of hundred to a few thousand dollars but even the cheapest models now boast advanced features such as longer battery life, GPS systems and compatibility with popular mobile devices.
While the use of a drone is still fairly limited, businesses that could benefit include those who offer aerial video, photography, and surveying service. But the practical applications also extend to new construction projects where visibility might be limited, internal and external security and even automated consumer delivery.
Amazon is currently in the development stages of fully autonomous delivery drones that can deliver goods and services within a given region without the need for a delivery driver or interface. The system has recently received approval for use within the United States by the Federal Aviation Authority, which means that we could be seeing drone filled skies within the next few years.
Global Positioning Systems
GPS has been a vital part of business since its first commercial application in the 90s. It has revolutionised the courier industry and how private citizens use their own vehicles. The system has made it possible to accurately predict delivery times and provide real-time information on possible delays such as traffic jams, adverse weather conditions and emergencies.
GPS has also provided a new type of security when valuable goods are in transit. Previously tracking was limited to where an item had been within a given time frame. These days, thanks to advances in the technology, items can be tracked in real time.
This has also had the effect of reducing the theft of valuable vehicles such as company cars and vans. Other assets, such as expensive machinery used on construction sites including diggers, bulldozers, and heavy-duty trucks, which have historically been the target of organised crime due to their lucrative resale value on the black market, can also be protected with GPS technology.
Copyright 2021. Article was made possible by site supporter Jeremy Bowler.