Collecting information on your customers is how you meet their evolving expectations. Customers' data gives insight into who your customers are and what they expect from you, enabling you to deliver personalised experiences that lead to customer satisfaction and retention. 
You can adopt several methods to collect your customers' information. However, only a few methods will be relevant in 2022 because data collection is now a sensitive topic due to the growing numbers of data breaches worldwide. 
General Data Protection Regulations (GDPR), gives customers more control over how businesses access and use their data. It also demands strict data security procedures from companies, so it's critical to adopt safer and more secured data collection processes to harness your consumers' data in 2022. 
This article will discuss the top seven ways to securely collect information in 2022. 
Let's get started. 
Quick and secure ways to collect information in 2022
You should adopt certain methods in 2022 to collect information from your customers safely and securely, preventing breaches in GDPR and maintaining customer privacy. Let's check these methods out below:
1. Collect the data your consumers are handing over
This is one of the simplest ways to collect your customers' information. When they want to make payments, register as a customer, or register for a promo or other exciting offers, your customers hand over their data to you. 
Here, collecting your customers' information is quite easy because they give details freely this method is commonly used therefore customers are familiar with the process and are more comfortable giving out their information making it easier to gather information.
2. Use online forms 
Online forms are among the most common ways to acquire information from your customers, and it may stay like this in 2022. 
Many businesses resort to giving their customers online forms to fill in to know their opinions about their experience with their product, service, and brand. 74% of companies use online forms to generate leads, and 49.7% of these businesses have stated that forms have been useful in converting their leads. 
In 2022, online forms will continue to be useful in helping businesses collect their customers' information quickly and securely. You can place forms at strategic points of the users' journey to understand your brand's experiences, challenges, and expectations. 
For example, you can place a form on your mailing list to notify your customers of new arrivals, promos, discounts, and other offers when they exist. This way, you can gather your customers' information to help personalize their experiences with your brand. 
If you run an ecommerce form, creating an online pre-order form will be helpful to collect your customers' information. 
Pre-order forms require your customers to give details such as their address, phone number, and name, which give you insights into who your customers are. 
For example, as an online medical platform, you can create medical forms online to enable your clients to fill in their contact information. 
They are short, concise, and demand only relevant information to help with the medical process. If you are looking for more ways to improve your online medical forms in 2022, click here to see more ideas for your medical forms. 
3. Use surveys 
Surveys are an important aspect of customer research; they are perfect for helping you harness your consumer data. Because they are such an invaluable customer tool to harness customers' data, they are likely to remain relevant in 2022. 
Asking your customers their opinion about your brand directly may remain a popular way to gather your customers' opinions about your brand in 2022. 
For example, with a two-question survey on your website, you can gather tons of information from your consumers about their experiences and use it to improve and provide value for them. 
Excellent web surveys are bite-sized, so they will be quick for your consumers to fill out. Your customers can fill the forms while shopping on your site or reading your blog, and if you keep them short and to the point, they will be motivated to fill them quickly. 
This increases the number of those engaging with your survey and allows you to work with enough data to meet your customers' needs in 2022.
4. Track their activities on your site 
Your website is a highly useful tool to gather and collect your users' information and may still maintain its relevance in 2022. Website user tracking will help many businesses track and monitor their visitors' behaviour on their site. 
You will have access to their activities on your site and gain in-depth insight into your consumers' actions. It gives information on how many pages customers visited, how long they visited, and the challenges they encountered on the site. 
This insightful information will be helpful to know what features work best for your customers and what doesn't, which will allow you to make improvements and create better processes for your visitors on your website. 
5. Monitor your customers' activities on social media 
Social media will remain an active tool for you to understand your customers and gather information about what they think about your brand in 2022. 
Your customers will share their personality, interests, and passion online, so following them up online will let you know more about them to improve and re-target your marketing in 2022. 
Additionally, social media may remain the go-to platform for your audience to discuss and share their experiences with your brand. 
So, by being in tune with their activities on social media, you will receive first-hand news on what they think about your brand to discover if they had a pleasant experience with your business or not. 
6.  Create a customer privacy policy 
Based on the current level of data breaches globally, businesses may have to earn their customers' trust to access their information in 2022. One of the ways to do this is to create a customer privacy policy. 
A customer privacy policy builds transparency, which generates your customers' trust to share information with you. 
 A customer privacy plan includes details on how you collect your customers' data, how you plan to use it, and how you plan to share it. It is also where you state how you comply with the consumer privacy policy. 
For example, you can state how they can opt out of any agreements to share their information and other critical laws of the privacy policy. 
This will improve your brand recognition, generate trust and increase the way customers will open up to share their experiences with your brand. 
7. Use encryption to protect your customers' data 
Data breaches come with consequences, and in 2022, the consequences may be intensified by consumer privacy laws and lack of trust by your customers. 
By encrypting your consumers' data, you will protect them from data breaches and other forms of data attacks. Third-parties won't be able to access your customers' information, keeping them safe and protected from data attacks.
Additionally, you can also use firewalls to safeguard your company's network. If you are still unsure about your customers' data security, employ the services of a tech expert to investigate your business's data security in 2022.
Tools to help you collect information securely in 2022
Tools facilitate your data collection process and automate the activities for better efficiency. These tools will help you gather your customers' data successfully in 2022. 
1. Formbuilder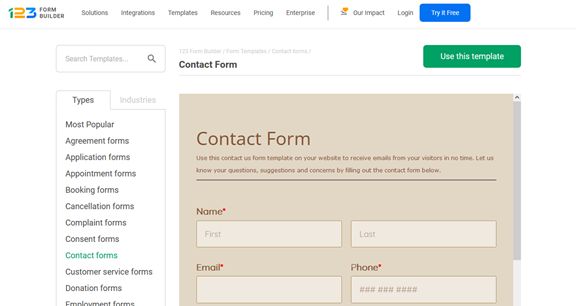 Formbuilder is an online platform that helps create forms for surveys, registrations, interviews, and more. Use the Formbuilder to set up concise and engaging forms for your respondents to fill. It will help you design forms fast, which saves you time. 
It also enables you to create professional-looking forms because rather than a hastily written form, they will work with a well-structured and comprehensive form.
2. Mixpanel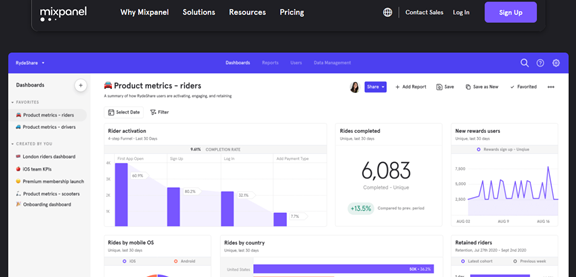 Mixpanel is an information-gathering platform that accesses your customers' behaviours and provides reports on how your products are used and what your users think about your products. 
You will gain insights into the most qualifying leads. You will also discover who to channel your marketing efforts to make quick progress with your marketing. 
3. Usertesting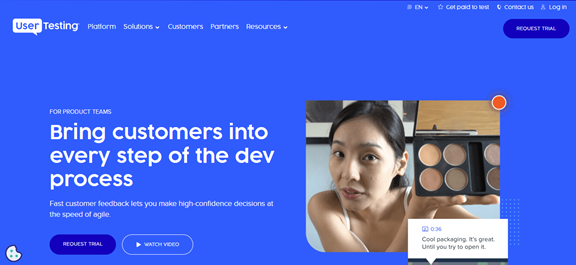 Usertesting is an effective online platform for real-time information about how your users use your product. It tests your product with actual users and allows you to view their reactions and experiences with your business. 
For example, you will be able to observe their facial expressions and hear their voices as they use your products. 
At the end of the test, you will receive insights on the result of their experiences to gather accurate information about what your customers think about your product or service. 
Conclusion 
Gathering information from your users will be essential to understand and satisfy your customers in 2022. 
In this article, we explained the top seven techniques you can adopt to gather your customers' information while maintaining compliance with consumers' privacy policy, building trust, and meeting your customers' demands. 
Use these tips to collect your customers' information efficiently in 2022. 
Copyright 2021. Article made possible by SKALE.