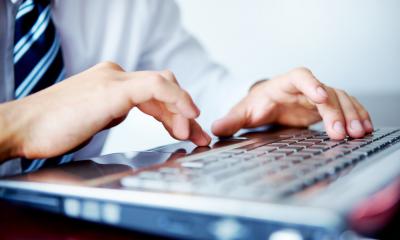 Businesses often use spreadsheets as a way to track data and get started without spending any money. However, as businesses grow, spreadsheets can become a source of chaos. They can be challenging to share with multiple people, and it can be hard to track changes over time. In addition, spreadsheets can be error-prone, and it can be difficult to get accurate insights from them
As a result, businesses should consider other options as they grow, such as dedicated software applications. These applications are designed to handle large amounts of data, and they can provide more accuracy and insights. In addition, they can be easier to share and collaborate on, making them a better option for businesses that have outgrown spreadsheets.
Businesses in the manufacturing industry have a lot of moving parts. There are raw materials to procure, products to produce, and orders to ship. Not to mention the need to track inventory, manage staff, and keep customers happy. It's a lot to juggle.
Fortunately, there are programs that help manufacturers better organize their business and streamline their operations. Below we'll take a look at some applications that can greatly benefit your manufacturing business.
Customer relationship management (CRM)
CRM software is a must for any business that wants to manage its customer relationships in a more efficient way.
The benefits of using a CRM system are vast, but for manufacturers, some of the most important ones are the ability to track customer interactions, manage sales and marketing campaigns, and generate reports.
This type of software can help you better understand your customers' needs and wants, which in turn can help you improve your products and services. In addition, a CRM system can automate many of the tasks associated with customer relationship management, saving you time and money.
Manufacturing ERP
ERP (enterprise resource planning) software is designed to help businesses manage their core operations like supply chain, human resources, and finance.
For manufacturers, an ERP system can be especially beneficial in streamlining production processes and managing inventory. You don't have to run a large enterprise to benefit from an ERP system, there are many options available for small and medium-sized businesses.
With small business manufacturing software, you can track raw materials, finished products, and work in progress. In addition, you can also get invaluable insights into your business operations to see which products are selling well and which ones need improvement.
Human resources (HR)
As your manufacturing business grows, you'll need to start hiring more staff. And as your team grows, so does the need for an efficient system to manage employee information.
This is where HR software comes in. With this type of software, you can track employee records, keep track of vacation and sick days, and manage payroll. In addition, some HR systems also offer performance management features, which can be extremely beneficial for manufacturers who want to improve their production processes.
Accounting
Last but not least, accounting software is another essential tool for manufacturers. This type of software can help you manage your finances, generate invoices, and track payments.
With accounting software, you can get a better understanding of your financial situation and make more informed decisions about where to invest your money. In addition, many accounting systems offer features like automated billing, which can save you a lot of time and hassle.
Choosing the right tools
When choosing the right applications for your manufacturing business, it's important to consider your specific needs. It's worth noting that more popular systems often have seamless integrations with other software applications.
This means that you can connect different software programs to share data and automate tasks. For example, you can connect your accounting software to your ERP system to automatically generate invoices when a customer makes a purchase.
The bottom line is that there are many applications available that can help your manufacturing business run more smoothly. By taking the time to assess your needs, you can choose the right software to help you save time and money. And in today's competitive market, every little bit counts.
Copyright 2022. Article was made possible by site supporter Katana Manufacturing ERP