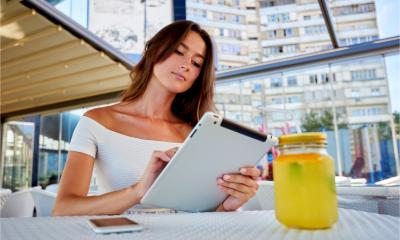 Instant messaging was once the sole domain of the tech geeks. From its early incarnation as internet relay chat, it has made its way into the mainstream and has largely replaced other forms of communication.
Instant messaging is everywhere. Need to chat to your supplier about that last gas bill? You'll probably jump on their website and start an online chat session. Fancy a catch-up with your sales team? A WhatsApp group chat will probably be the most convenient for all involved.
Communication is changing and, as a result, businesses have had to adapt quickly.
Common business uses for instant messaging
Think instant messaging is a one trick pony? Think again. Here are some brilliant uses for it in business:
Customer service. Your customers will probably do all they can to avoid picking up the phone. Make it easy for them to get in touch with you by offering instant messaging. If it's there, they'll use it.
Internal communication. In many businesses, Slack has replaced email. Could it do the same for your team?
Sales. Just like customer service, if potential customers can reach you with a click of a button, they will.
Beta testing/customer feedback. If you're a software developer, by integrating online chat into your beta products, you can gain live, instant, crucial feedback from testers which may be otherwise lost via other forms of communication.
Why use instant messaging for business?
If you're still of the mindset that instant messaging is nothing more than a time-sapping distraction best reserved for Facebook addicts, think again. The following five reasons demonstrate why your business should invest in instant messaging.
Summary
Still not convinced your business needs instant messaging? With so many free trials and service tiers available, you can do a lot worse than try it out. Start small by experimenting with IM internally for just one or two departments or colleagues. As confidence and productivity increases, you should find word about its many benefits starts to spread.