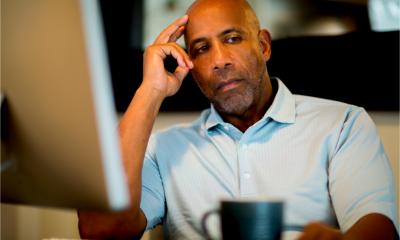 Four in ten firms have borrowed money this year to help them survive the pandemic; now they need support to avoid getting into a debt crisis.
A new survey by the British Chambers of Commerce (BCC) and TSB has found that 42% of the small firms took on debt during the COVID-19 crisis, including through government lending schemes such as the Coronavirus Business Interruption Loan Scheme (CBILS) and the Bounce Back Loan Scheme (BBLS).
Those drawing on the loan schemes were mainly doing so to support day-to-day business operations during the pandemic - 71% used finance to support cashflow, 43% for overheads, 40% for paying staff and 32% for paying other debts.
Now, the BCC/TSB survey has found that more than one in four firms say they may need to scale down operations to repay the loans.
The findings reveal that:
64% of respondents said that the repaying of finance built up during the pandemic might have a negative impact on their business;
27% said repaying finance might mean they scale down operations;
26% said they would change their investment plans;
And 11% said they might have to cease trading.
The British Chambers of Commerce has said that innovative approaches to repayment and recapitalisation may be needed to prevent thousands of firms from falling into a debt crisis.
The survey found that 18% of respondents said they would prefer a student loan style scheme, where the loan becomes a contingent tax liability that is repaid on a means-tested basis; 16% said they would prefer a longer fixed-term period to repay the loan; and 4% said they would prefer to convert the debt into an equity stake in their business.
The BCC is warning that with local lockdowns and the planned withdrawal of government support schemes in the autumn, more businesses will have to access business banking services to support their day-to-day operations.
Adam Marshall, BCC director general, said: "Government loan schemes have been a lifeline for many businesses during the pandemic. So many firms have taken on debt in order to survive.
"With many businesses still facing reduced demand, depleted cash reserves and continued uncertainty, bold solutions will be needed to prevent thousands of firms across the UK from falling into a spiral of unsustainable debt. If not addressed, large debt burdens could stifle the recovery, threatening jobs and constraining business activity and investment.
"Others who have weathered the immediate storm may yet need access to finance for working capital to help their businesses recover and grow. Ministers should consider whether some loan schemes should be extended beyond the autumn to help. Over the coming months, government, regulators and banks must work together with business communities to find solutions that help firms repay coronavirus loans sustainably and access the support and services they need at this challenging time."
Written by Rachel Miller.