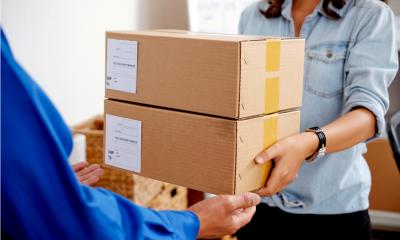 Today is peak returns day, with thousands of unwanted items being returned to high street stores and online sellers.
A report by ParcelHero - Retailers Reach the Point of No Returns - has found that returns cost retailers £60bn a year; now, January 2nd 2019 has been dubbed "wing-back Wednesday" as many Brits venture out after Christmas to return unwanted presents.
The data shows that last year saw double the average volume of parcels being shipped in the first few days of January. Clothes and footwear topped last year's list of unloved items being returned to retailers.
"While it's an unwelcome chore for the unlucky recipients of all these unwanted presents, it's very bad news for retailers too," said David Jinks, ParcelHero's head of consumer research.
"Smaller online businesses have been left reeling after Christmas as shoppers demand they pay for all returns, not just faulty goods. Our research reveals half of all shoppers believe retailers should foot the bill for all returns, even if they have simply changed their minds about a purchase, or not liked a gift."
A number of Britain's biggest retailers have promised a returns period of beyond 30 days for goods bought in the run-up to Christmas, including Marks & Spencer, Amazon and John Lewis. "No store has to extend its returns period; it's a goodwill gesture which we applaud," said Jinks. "However, once it has advertised its extension period, a store is legally obliged to adhere to the new returns date."
However, ParcelHero has found that small retailers are losing money on all returned items and Jinks warns that more generous returns policies could push smaller traders into the red. "Many small specialist stores will go out of business if we continue to make them pay for unwanted item returns," he said.