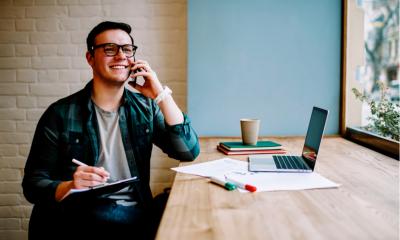 New employment data shows that the UK's strong labour market is being driven in part by the rise in the self-employed.
The total number of people in work has risen to 32.6 million according to the latest statistics from the Office for National Statistics (ONS) released this week - another record high. The figures also show that the number of self-employed people rose by 63,000 to 4.84 million in the last quarter of 2018.
Ryan Barnett, economic policy adviser at freelancer body IPSE, said: "It's excellent to see the rise in self-employment revealed in the data. When the government celebrates the strength of the labour market, it must remember that a major part of that is down to the UK's burgeoning self-employed sector.
"As of the end of 2018, there were 4.84 million self-employed people in the country. That's almost 15% of the workforce - nearly as much as the entire public sector. In a time of gloomy economic forecasts and poor GDP growth, the strength of our labour market and especially our self-employed sector is welcome good news."
Despite the rise, however, IPSE has raised concerns about the impact of Brexit on the self-employed community. Barnett said: "Right now, freelancers and the self-employed urgently need clarity from government on Brexit: not only taking a 'no-deal' off the table, but also making sure we have a financial services and immigration system that works for business."
UK business groups have welcomed the positive employment figures but, like IPSE, have also highlighted the effect of Brexit uncertainty on UK businesses.
Suren Thiru, head of economics at the British Chambers of Commerce (BCC), said: "With less than 40 days to go until the UK is scheduled to exit the EU, businesses urgently get the clarity they need on the key unanswered questions in a 'no deal' scenario, including the information they to need to plan for their own workforce needs such as how firms can move skilled staff between the UK and EU in the unwelcome event of a messy and disorderly Brexit on March 29."
Written by Rachel Miller