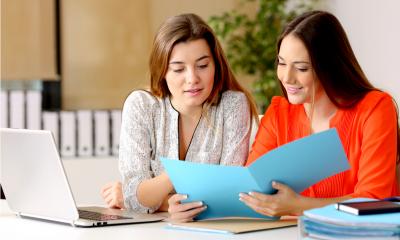 Over half of UK employees say they would like their employers to help them with financial planning, according to new research.
The survey, conducted by Neyber, has found that younger staff in particular are keen to get more support from the businesses they work for. Over 72% of 18-34 year-olds said they would value financial planning information and help; overall, 55% of workers said they wanted more support.
The findings of the study show that:
18% of employees are not saving any of their monthly salary;
34% have a month or less salary saved;
Only 4% of people are currently saving in a workplace ISA.
"In the past, many businesses have been reluctant to get involved with financial education for employees - due to concerns this could be seen as intrusive or unwelcome," said Heidi Allan, head of employee wellbeing at Neyber.
"What our research clearly shows is that most people want more help. Employers need to stop thinking of employees' finances as a taboo subject and look at new ways to guide them - whether that's providing information, education or products and services which help staff manage their finances."
Helping employees better manage their finances is a win-win for businesses, the report concludes. Worries about money can lead to mental health issues for employees and extended absences from work.
Allan said: "Businesses must support their staff and help them on the savings journey, or risk a workforce that suffers from financial stress, leading to high levels of absences and lower productivity. It's not just the right thing to help employees manage their finances, it is critical for business success too."
Financial solutions are among the employment benefits most valued by employees, especially pensions (72%) and insurance policies (47%). Support and guidance (47%), share plans (38%) and financial education (36%) are also valued by staff.
"As the primary source of income, employers are in a great position to reinforce the importance of regular saving, through financial education and providing support to help employees choose the right products for their needs," said Allan.
"Clear communication and easy access to financial advice and products play a huge part in achieving engagement. This allows employees to make smart, well informed decisions about what is right for them and their loved ones."