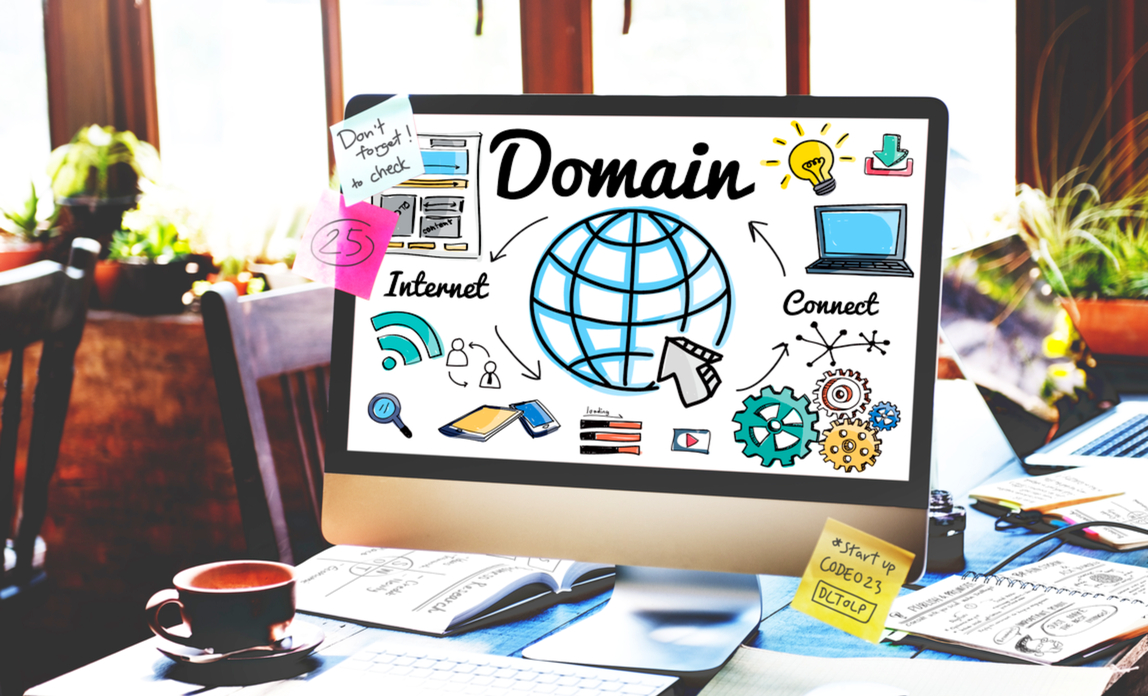 Thousands of new domain names are being released, giving businesses a wider choice when trying to find a memorable domain name for their company
But as these new domain names become available, what do they mean for your company? We look at the opportunities and risks they pose for smaller businesses.
Introducing new domain names
Domain names are ultimately administered and controlled by a global non-profit organisation, ICANN (the Internet Corporation for Assigned Names and Numbers).
Back in 2008, ICANN decided to liberalise the domain name market, paving the way for thousands of new domain names.
The new domain extensions are also called generic top-level domains, or gTLDs. Up until recently, there has been a relatively small number of gTLDs, like .com, .biz and .net. The liberalisation cleared the way for many more domain extensions like .banking, .work and .cars.
ICANN invited organisations to propose new domain extensions. Many big brands applied for their own gTLDs, like .microsoft or .apple.
With the total cost of applying to create a gTLD estimated at around $1m, this option was unavailable to most smaller companies.
However, other organisations applied to run gTLDs as a business opportunity, so companies like yours can register them. It's these domains that are of most interest.
What are these new domain name extensions?
ICANN received thousands of applications for new gTLDs. They include things like .app, .berlin, .wales, .mobile and .business. The full list is on the ICANN website.
Many of the new domain names are in scripts like Cyrillic or Japanese, as this is the first time it's been possible to create domains containing non-Latin characters.
There are three types of new domain names:
Closed domains, where a single company has applied to run a gTLD for its own purposes. For instance, .microsoft or .lego.
Restricted domains, where there are restrictions on what the gTLD is for. For instance, .london may only be available to people and businesses in London.
Open domains, where anyone can register the domain name for whatever they like - just like today's .com extension.
What happens when a new domain name is launched
Rather than being released all at once, new domain names are being drip-fed onto the market in a process that started at the end of 2013.
When an open domain is released, it goes through three phases:
Sunrise. This 60-day period allows registered trademark holders to purchase their trademarks. This stops people cashing in by registering trademarked domains and then holding the trademark owners to ransom.
However, with about 2,000 gTLDs slated for release, it's hard for trademark holders to stay on top of this. Besides, fees to register a domain during sunrise start at around £100, so costs soon add up.
Landrush. After sunrise has closed, there's a 30-day landrush period during which anyone can apply for domain names that haven't been reserved by trademark holders.
The landrush period is designed to maximise the selling prices of popular domain names. With most new gTLDs, if more than one person applies during the landrush period then that domain will be auctioned to the highest bidder.
General availability. Domains then enter an ongoing period of general availability. Once general availability has started, domain names are available to anyone, just like .com and .co.uk domains are available today.
You can buy these new domain names in the same way as any others, through domain name registrars like 123-Reg, Domain.com, GoDaddy, 1and1 and Names.co.uk. You can also pre-order forthcoming gTLDs or register an interest in them.
Should you buy a new domain name?
If you're looking for a domain name for your new brand or business, new gTLDs certainly offer room for manoeuvre. Your choice is growing by the week, so you can expand your horizons instead of struggling to find a good .com or .co.uk domain.
Some new domain names may allow you to provide extra information about your business. For example, you could choose .home if you're in the property sector, or .builders if you operate in the building sector. Equally, some of the new domains are designed specifically with regional businesses in mind. So if your location or heritage is part of your business brand identity, one of these domain names could be attractive to you.
You could also register new domain names to protect your brand. For instance, if you own yourcompany.co.uk and yourcompany.com, you might also want to register yourcompany.business.
The problem is that it's not feasible to cover every single domain. With around 2,000 gTLDs entering the market, registering them all would be expensive and arduous. As only a fraction of them are every likely to achieve prominence, it's wise to proceed with caution.
Do your customers know about gTLDs?
Consumer awareness of these new domains is growing. However, there's still a question mark over which will flourish over time and whether any will become as prominent and trusted as .co.uk and .com.
After all, it's fair to say that plenty of other domain extensions have failed to make a mark. It's been possible to buy .travel domains since 2005, but can you think of a single company using one?
Additionally, search engines have kept quiet about how using a new gTLD affects the rankings of a website, perhaps because they're still establishing this for themselves. And with many overlapping extensions coming onto the market, it's hard to pick a winner.
For instance, should a financial adviser opt for .money, .finance or .invest?
Are local domains your best bet?
Some experts believe local and regional domains like .london, .scot, .cymru or .wales are most likely to achieve prominence.
Certainly, some businesses will see benefit in having a domain that ties them to a particular location, and it's possible Google and other search engines may give more weighting to these domains in local searches.
If there are any new domain names highly relevant to your business (like .lawyer for lawyers), then it may be an idea to register them in addition to your usual .co.uk or .com domain.
If you buy during general availability, then you can safeguard your online identity for a modest price.
Register new domain names with caution
Overall, if you decide to enter the new gTLD market, do so with caution. It's hard to know how things will pan out, so making a significant investment in unproven domain extensions could be unwise.
It is possible that some of these new domain names could become immediate hits. Many might disappear without trace. And some may grow slowly but steadily, gradually achieving prominence as the web expands.
Much depends on how large brands use new domains. If household names move to new, open gTLDS then they could attain wider awareness more quickly.
However, high-profile domains like .com and .co.uk aren't going anywhere anytime soon. It would be a brave company that forsakes them entirely for a relatively unknown alternative.