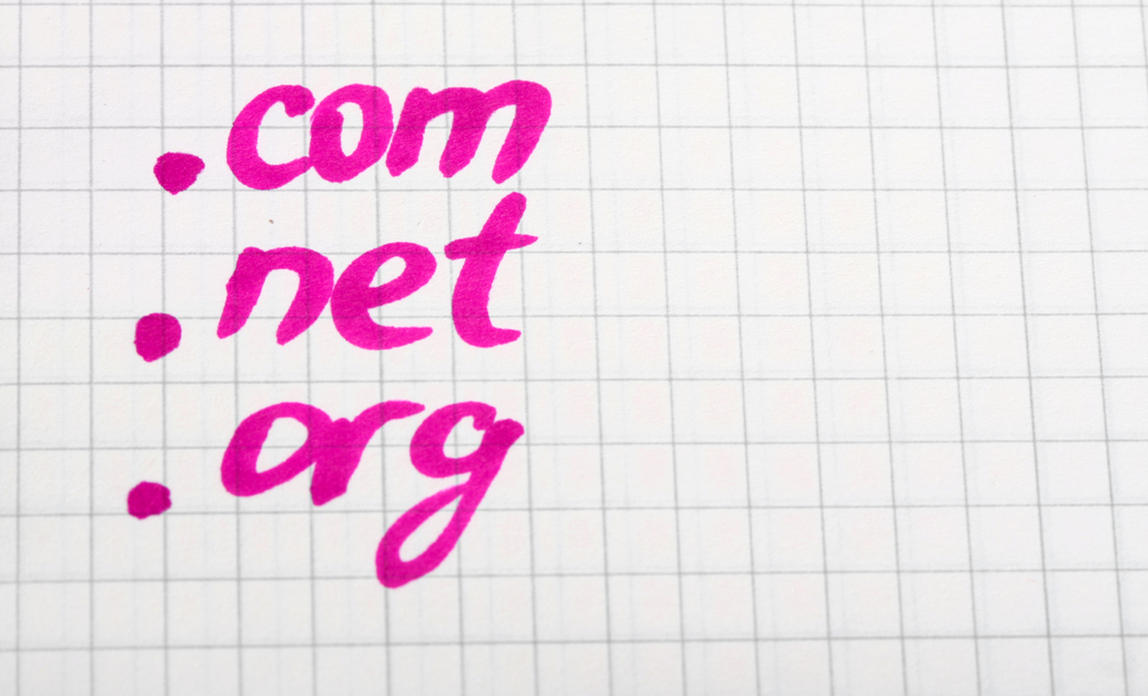 The hardest part of buying a domain name is identifying one you like that's available. If you've managed to come up with a domain name idea someone else hasn't already taken, here's our advice on how and where to buy it
1. Double-check the domain you want to buy
Search for trade marks. To avoid possible trouble later, it's best to make sure your domain doesn't contain any trade marks. You can search for trade marks easily online.
Check other company names. Be wary about registering a domain that's similar to another company's name, particular if they are one of your competitors.
Search other domain extensions. For instance, if you're buying the .com domain, is anyone else using the .co.uk version? If so, is there scope for your customers to get confused? If not, consider buying it too.
Say it out loud. Saying your domain aloud can reveal problems you hadn't noticed before. Does it sound ok? If you tell someone your domain name, will you have to spell it out so they get it right?
Review for unintentional words. If your domain consists of two or more words run together, this can occasionally create embarrassing words. For instance: www.houseofart.com.
Check its past reputation. Has the domain been used recently for another website? Use The Internet Archive to view any old websites at that address. If they contain illegal or adult content, this could affect your rankings.
Google for the term. Enter the words from your domain name into Google. This can be a good way to identify other companies that use the phrase in ways that you weren't aware of.
2. Check where you're planning to buy the domain
Ensure the domain will be registered in your name. Make sure your supplier will register you as the domain's owner. If the domain is registered in their name, they could take control of the domain and hold you to ransom. There are plenty of options for registering your Domain. Some of the more popular registrars include: 123-Reg, GoDaddy, Domain.com, 1&1 Ionos, names.co.uk and fasthosts.
Ask about flexibility. It's hard to predict how your company will change, so find a supplier offering flexibility. Make sure you can change all DNS settings, as this enables you to use the domain with services (like web hosting or email) from other suppliers.
Make sure you can renew automatically. Even large companies somehow forget to renew their domain names, so opt for a supplier that will renew yours automatically.
See what support is included. Look for support that matches your technical knowledge. If you don't have much experience of using domain names, it may be worth paying a little more for a supplier offering better support.
Search for online reviews. Before you pay, see how others rate the domain name companies you're thinking of buying from.
3. Get the right deal
Consider a first-year special offer. The domain name industry is competitive, so suppliers frequently offer big discounts on your first year's registration.
Check the renewal terms. Always check how much the domain will cost in the second year - and subsequent years - especially if you're taking advantage of a discount for the first year.
Decide how long you want to register for. You may be able to save by registering the domain for a longer period, like five or ten years. However, only do this if you're virtually certain you'll want the domain for that period.
Go ahead and register it. If you're happy with the supplier and price you've chosen, go and register that domain name. If you wait any longer, someone else will get it first!