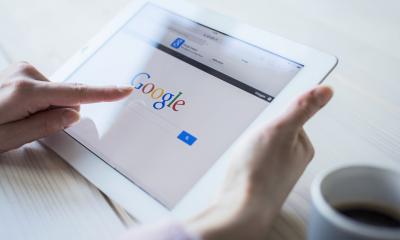 It's easy to use search engines like Google to find information online.
But are you taking full advantage of the internet's possibilities? It can help you with almost every aspect of your business, from researching market opportunities to recruiting staff and making valuable business contacts.
You can find anything online
The internet is likely to be the first place you turn when you're looking for information. For instance, it can help you:
Find people. Locate new staff, industry contacts or experts in other fields.
Make purchases. Search out online reviews and hunt down the best prices online.
Spot opportunities. Many organisations put tender details on their websites.
View industry news. You'll find blogs and news sites relevant to your business.
Research the market. Investigate competitors, check statistics, trends and more.
Using search engines
Search engines like Google, Bing and Yahoo will probably be your first ports of call when trying to locate information online.
If you can't immediately find what you're looking for, search engines offer advanced tools to help. These allow you to search for an exact phrase or restrict your search using a variety of criteria, like 'pages from the UK' or 'news stories from the past month'.
If the information you seek is proving elusive, you can also try switching search engines or using different words to describe what you want.
Most search engines allow you to refine your searches by entering special symbols into the search field. You can also use Google to do all kinds of useful things - like translate words, phrases or web pages, convert currencies, track parcels and do difficult sums.
The power of social media
Social media can be a rich source of helpful information, particularly in relation to people.
If you want to identify the most influential people in your industry, look for individuals who are active on Twitter and have published articles on popular websites. Head-hunters often search social media and blogs to match people to roles. You can do the same.
You can often find specific people by searching for their names on social networks like Facebook and LinkedIn. You can even try the online version of the phone book.
Social networks can also be a rich source of recommendations. For instance, if you're looking for a reliable supplier or trying to find a good freelancer, you might find you get good suggestions by asking on these channels.
Make good purchasing decisions
Review sites and price comparison services can help you make all sorts of purchases for your business.
If you're looking to buy a particular item, check prices on Kelkoo and Google Shopping. You can also read reviews on many sites, including Amazon, Reevoo and Trustpilot.
Comparison websites can often help you make sense of business services such as gas, electricity, telephone, broadband and insurance. Money Supermarket and Comparethemarket.com are good places to start.
Once you're ready to buy, it's worth checking if any cashback is available if you buy via a service like Quicdco or TopCashback.
Market research and industry intelligence
Once you start digging, it's impressive how much useful, detailed information is available online for free.
Business associations relating to your industry may have research available on their own websites. You can also access a wealth of information via the Office for National Statistics and UK National Statistics. The YouGov profiler tool can help you understand a specific target audience.
Google Scholar lets you search academic publications and case law. WolframAlpha can provide statistics or comparisons on all sorts of subjects. (For instance, try searching for 'London vs. New York'.)
Of course, if you want to collect data for yourself, you can use services like SurveyMonkey, Typeform or the free Online Survey Maker from Jotform to ask questions of your customers or website visitors.
Once you've found it, save it
Have you ever had one of those 'I've seen it before, but I can't find it now' moments? It's frustrating when you know the information you're looking for exists, but you just can't remember where you found it last time.
You can use a range of tools to save links and resources that you think might be useful later. For instance:
Add links to the bookmarks in your web browser
Use Pocket to save pages you want to read later
Click the star icon in Twitter to favourite interesting tweets
Create a Pinterest account to 'pin' things you want to remember
Most web browsers also have a comprehensive history that you can search to find a site you've visited before.
Information that comes to you
Instead of having to frequently search the internet for relevant information, you can monitor websites automatically and check for information you're likely to be interested in.
Many sites operate newsfeeds (also called RSS feeds). These deliver articles and content to a newsreader (or RSS reader) as they're published. They allow you to see when new information appears on your favourite websites without having to check each individually.
If you're looking for a newsreader, Feedly and Newsblur are good places to start. If you have a tablet computer, Flipboard is a good way to combine different news sources into a customised 'magazine' through which you can flip using your tablet's touchscreen.
You can also use a service like Google Alerts to monitor for mentions of a particular phrase, like your company name, industry sector or competitors' names.
With Google Alerts, you'll get an email each time the phrases you specify appear on a website or in a news story. This can give you early warning if someone is complaining about your company online or a competitor is launching a new product.