Today's Friday tip is from the IT support experts at Inbay.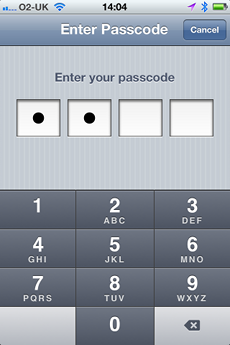 If you don't already have a smart phone, then chances are you will soon. These small gadgets are great for organising information and work.
But with so much information stored on it, your smart phone can be your worst enemy if you misplace it.
To protect it, the most basic thing you can do is set a security passcode. This will prevent anyone using your phone without entering the right code first.
Protect your iPhone
For Apple devices, like iPhones, here's how:
From the home screen, tap Settings
Tap General
Tap Passcode Lock
Tap Turn Passcode On, then enter a four-digit PIN
Re-enter the same PIN
Protect your Android handset
If you have an Android phone, like Samsung's Galaxy SIII or the HTC One X (both recently named among TechRadar's best Android phones), choose Settings, then Security, then Select screen lock.
Depending on your handset, you'll be shown a number of options for locking and unlocking your phone. You can have to draw a pattern, enter a PIN, choose a password or even use facial recognition!
Further precautions
Although a passcode provides basic protection and stops other people using your device, it can be essential to know that your data is not accessible to even the most determined thief.
Android, Blackberry and Apple devices all have features to allow your handset to be wiped remotely. Some can even be set to scrub all data if an incorrect passcode is entered too many times.
This Friday Donut tip is a guest blog by Mark Howe and Gary Mercury from Inbay, a support firm that's redefining the way technology and technical assistance is delivered