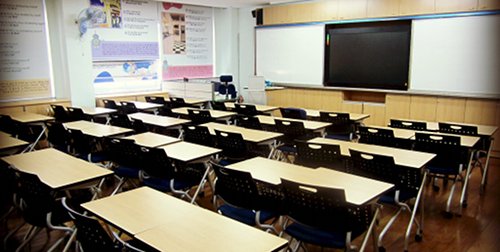 You don't need to be in a classroom to learn. (Image: Flickr user Cali4beach.)
If you're planning to learn something new this year, there are lots of free online resources that can help you.
Actually, there are so many places to learn online for free that it can get a little overwhelming. That's why we've identified four of the best places to gain knowledge that you can use in your business. Our list focuses on technology and IT resources, but you'll find lots of other subjects covered too.
To get lunchtime inspiration
TED has become an online phenomenon. This non-profit organisation is dedicated to 'ideas worth spreading', and it runs annual conferences that bring together leading thinkers from across disciplines.
It costs a lot to attend these conferences, but you can view the talks online for free. They feature some of the best speakers in the world and can be a first-rate source of new ideas and knowledge.
To learn little and often
Can you learn how to write computer code by spending a little time on it every day?
Over at Codecademy, they reckon you can, so they've created an online course that's easy to follow and sends you weekly emails to keep you motivated.
It starts from the absolute basics, so it's perfect for beginners. At the end of it you'll understand how to use JavaScript - a beginner-friendly programming language - and have an idea of how to build interactive websites.
To learn new software tips and tricks
Over at Think Tutorial, they have thousands of tutorials that show you how to do things using common software like Microsoft Office.
Each tutorial is brief and to the point, but if you've ever spent 20+ minutes working out how to insert a caption into a document or trying stop your computer making annoying sounds then this site could be a godsend.
Visit the Think Tutorial website >>
To learn almost anything
The Khan Academy aims to provide free education to anyone. That includes you!
There are over 3,800 videos to watch and exercises to follow - including a large section on computer science which starts with a reassuring reminder that you are smarter than a computer.
Khan Academy is geared to more academic subjects, but that doesn't mean it can't benefit your business.