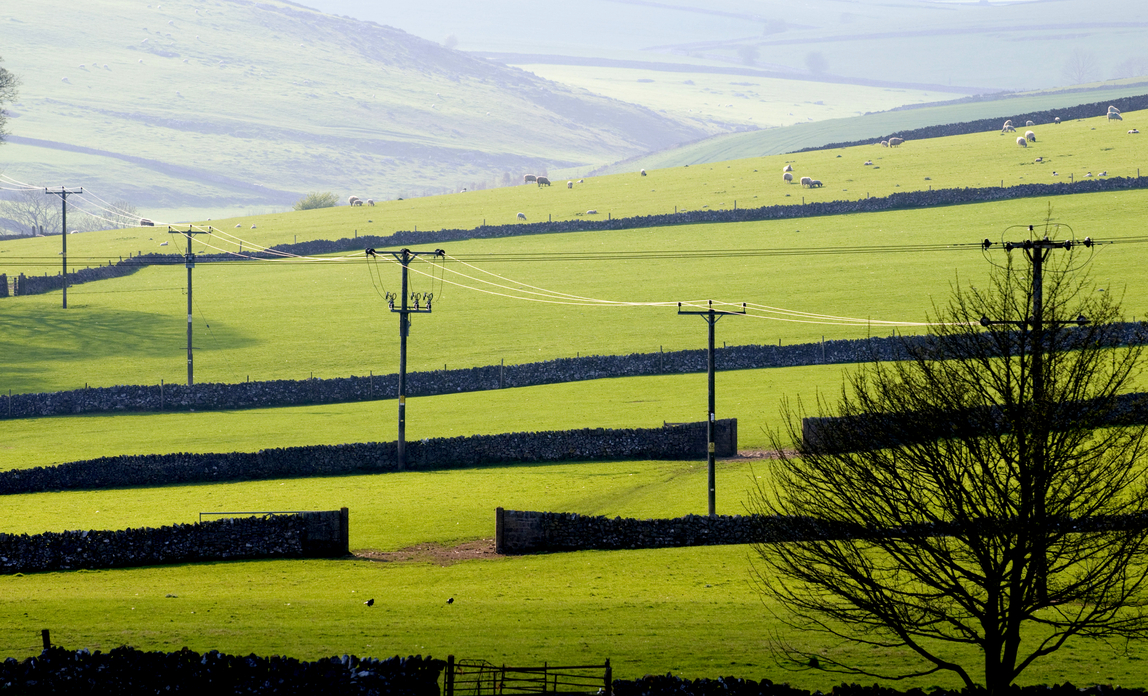 If you have a business based in the countryside you're at the mercy of a telecoms postcode lottery. You'll be all too aware of the on-going headache of dealing with non-existent or snail-paced broadband, no phone coverage and having to pay for dedicated services.
What options, if any, do you have?
Broadband
Back in 2011, the Government promised us that 95% of the country would have superfast broadband by 2017. The missing 5% represents 1.25 million homes in rural areas across the UK.
There are many small fibre and Wimax providers offering speeds of up to 1Gb. The good news is that they're pure fibre so no landline is needed. The bad news is that their availability is incredibly restricted.
One way that businesses can guarantee speeds is to have dedicated lines. The downside is that pricing is distance dependent. A small business in a remote part of Wales recently found the best quote for a 10mb circuit was a monthly fee of £1,000.
Is the Government helping? There is some planned help for businesses in rural areas but full details are not yet public.
Mobile
You can check the coverage of all the mobile networks using their online checkers. It's worth doing this as each has its own weaker and stronger areas. Again, it is claimed there is 95% coverage – leaving more than 1.25 million premises with none.
Ofcom could improve rural coverage by insisting that networks provide free roaming in the UK. The networks are resisting, which is frustrating as we'll have free roaming in Europe from 1st July.
Boosters can be plugged into broadband to improve the signal. If the coverage maps say you should get indoor service and you haven't got it, push your provider and tell them you are leaving as they are not meeting their commitments. At least you should get a free booster.
Phone lines
No phone line at your premises? BT and Kingston Communications (Hull) are required to install lines at standard pricing even when this means extra costs. There is a catch: The cost of installation can be £3,400 for phone lines and £1,000 for ISDN2 connections – anything above this has to be paid by the customer.
A business client was recently planning a move. The building was close enough to a BT cabinet to get fibre broadband (about 1.6 kilometres away). The BT quote of £20,000 was a shock. Our client decided it was prohibitive and is going to use satellite and rely on their mobile signal. The positive news is that satellite broadband costs have reduced to less than £100 per month.
If you don't have the telecoms you need right now, keep exploring the options. Change is constant so check the availability of fibre broadband regularly and check the mobile coverage maps as networks are changing where they offer service.
Sponsored post. Copyright © 2017 Dave Millett, of independent telecoms brokerage Equinox.