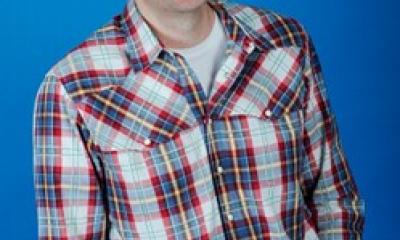 It's vital your company has the most appropriate technology at its core. We spoke to Olly Headey, co-founder of FreeAgent, to find out how his award-winning online accounting company has achieved success from solid IT foundations.
When you started FreeAgent, what IT knowledge did you have?
"I started using computers in the mid-80s and my interest grew from there. I studied Computer Science at university and started my working life as a software engineer in the video games industry."
"I guess I had rather extensive IT experience before FreeAgent. But I don't think you need an IT background to build a successful technology business, as long as you have a technical co-pilot to take you down the right path."
What are the key pieces of IT you use at FreeAgent?
"All our desktop computers are Apple products. We felt that iMacs were the most suitable and reliable equipment to meet the needs of our development team. To maintain uniformity in the office, we agreed that all non-technical staff should also use Apple computers."
"Mac Minis power wall-mounted displays so we can show real-time information about the performance of the business. We also use them to video conference with remote staff."
"We typically use Skype for group video, but more recently we've been experimenting with Google Hangouts too."
"We rely on a dedicated fibre optic line for a fast internet connection. It also carries all our phone calls, because we use a hosted voice over IP phone system."
"FreeAgent itself is a type of cloud computing, and with more than 20,000 customers we need a state-of-the-art hosting infrastructure to keep the service fast and reliable. We run servers in two geographically separate locations in England, which means we can maintain a good level of service even in the unlikely event of the servers failing in one location."
Have you made any mistakes with your IT investments?
"Hosting is a complex area for us, and we originally used hardware devices for certain functions, like making sure the demand from customers was spread fairly across all our servers."
"We found that although these devices were reliable, we could actually do the same jobs with open source software. It reduced costs and simplified things."
Do you tend to adopt new technology as soon as it's available?
"I'm generally quite conservative and wouldn't advise jumping on any technology in its infancy. The best, most stable and useful technology tends to rise to the top, proving itself with fast adoption rates."
"Having said that, I do believe it's important not to get stuck with antiquated technology, and new technologies can be really beneficial if they make things more efficient or cost-effective."
"You just have to remember that adopting a new technology always comes with costs. For example, there are teething problems, you have to train staff and provide support. It's vital to perform adequate research before you take the plunge."
What interesting new technology have you started using recently?
"We use a lot of interesting online software. One really useful service is Geckoboard, which allows you to create beautiful dashboards that display statistics and information about your business."
"We use this for several purposes. In our development area we have a Geckoboard dashboard on a 42" screen displaying real-time statistics about technical details of FreeAgent - total number of customers, number of requests per second, number of signups today and so on.
"Other teams have their own dashboards, showing information about their area of the company. It means everyone has visibility of how we're doing."
"Hardware-wise, the Apple MacBook Air is an incredible computer, especially when combined with a 27" display. It's the closest we've come to the perfect office set up, admittedly at quite a price."