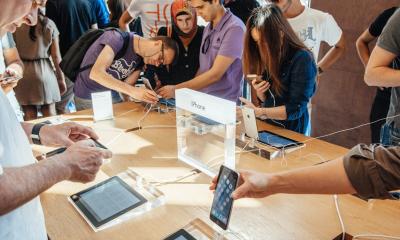 Choosing and dealing with IT suppliers can be a challenge. The technical side of things may seem intimidating and it's sometimes hard to be sure you're getting the business IT services you actually need.
However, together with the right IT support company, finding appropriate suppliers will help ensure you acquire and use effective, reliable IT equipment.
What sort of IT supplier are you working with?
In general, IT providers can be divided into four groups:
Manufacturers sell their own products online and on the phone. Their prices can be competitive and they usually offer a basic level of service, to help you decide which item from their range would be best for you.
Resellers offer products online and by phone. Some sell very cheaply, but may offer a correspondingly low level of customer service. Others put a greater emphasis on service and will help you decide what to buy.
IT consultancies should understand your needs. They'll speak plain English and tend to make their money by selling services (like installation and IT support) rather than equipment - so you're more likely to get unbiased recommendations from them.
Retailers have shops (typically online), so you can speak to someone and pick products up immediately. However, the levels of service may vary remarkably. Some local specialists will bend over backwards but others couldn't care less once you have parted with your cash.
The easiest way to identify what type of IT supplier to use is to think about what kind of purchase you're making and what level of service you need. If you're making a significant investment and lack IT knowledge in-house, it's probably worth paying for a consultant's expertise in business IT services. Having a good relationship with a trusted consultant can be worth its weight in gold.
However, for a simple purchase - a new laptop, tablet computer, basic printer or computer accessory, for example - you'll normally get the best deal from a manufacturer or reseller.
Your in-house IT expertise will influence your supplier choice to a large extent. Having dedicated IT staff will make you less reliant on your IT provider for advice, allowing you to make savings by buying different items from different suppliers.
Manufacturers provide the advantage of not only offering market-leading products and solutions but also consultancy services and full IT support to advise you on what IT best suits your individual needs.
And if your business lacks dedicated IT staff, it's helpful to ask peers for IT recommendations. Online IT Forums, Facebook groups or Slack channels are great places to pose questions and get advice from other business owners.
Approaching IT suppliers
Make sure the IT suppliers you're considering have a phone number you can call for help and a physical address. Search online and ask any other customers you know for their opinions.
Choosing a consultant is more involved, because you're likely to want to build an ongoing relationship. Word of mouth recommendations can help you find good consultants, so ask partners, clients and contacts. If you already use an IT support company you trust, start with them - many offer consultancy services too.
IT consultancies tend to be small businesses or freelancers. There are lots of them, so you might want to focus on local providers initially. Use Google and LinkedIn to locate them. It may help to identify consultants who have experience in your industry and are of a similar size to your own business.
If you need an IT supplier with knowledge of a specific technology, try the relevant manufacturer's website. For instance, Microsoft has a huge list of companies certified to work with its software.
Build a real relationship with IT providers
Be realistic about the level of relationship you can achieve with your IT provider. While a good IT consultancy will be in it for the long haul, happy to hold face-to-face meetings and help build your IT strategy, this won't be an option when dealing with retailers.
You'll almost inevitably end up communicating with cut-price retailers and resellers online or on the phone. Many will use technical language to describe their products, so make sure you're clear about what you need before entering into discussions.