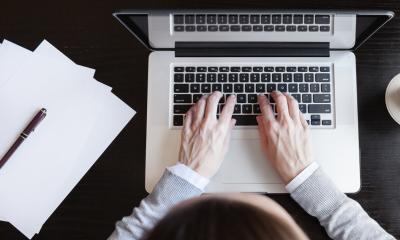 Before you buy IT equipment or services for your business, it is important to establish your IT requirements.
These describe what you want to get from your investment, so you can be certain it's a wise one.
Get started with your IT requirements
A typical set of IT requirements for your business will describe what you want to do with your IT system. The requirements allow you to articulate the reasons for investing in new IT and give you a checklist to help make sure you end up with what you need.
The process of producing an IT requirements document in advance of any purchase forces you to think properly about what your priorities are - before you get distracted looking at specific products.
What to include in your IT requirements document
The information you include in your IT requirements depends on what you intend to purchase and how you plan to use your IT requirements (see below).
However, it's very important that your IT requirements are focused on what you want to achieve with your IT, not on the technical specification of what you buy. Keep them as brief as you can and try to frame the requirements with reference to your business goals, drawn from your overall business plan.
For instance, it's better to say: 'our server should allow us to retrieve any customer information within five seconds,' rather than saying: 'our server should have at least 16GB of RAM and two quad-core processors.'
Here are some key items which you should include in your IT requirements:
How you intend to use your new IT. Are you looking for a system to manage your financial accounts, access email and the internet, for giving presentations and doing word processing - or something else entirely?
Where will you use your new IT? Mobile working is commonplace these days, so many businesses are looking for IT solutions that allow mobile working. Can technologies like tablet computers help your company?
Who will use your new IT. Consider the number of people and their abilities. How much capacity do you need? Do you need software or cloud computing services that are exceptionally user-friendly?
Information about current systems. You are likely to require new IT equipment to be compatible with your existing IT systems. Will you need to upgrade existing hardware or software? For instance, you may decide to upgrade to the latest version of Microsoft Windows.
Your future plans. Consider how you expect your company to grow. If you want your IT purchase to last three years, will it still be suitable for your needs then? If you're planning to grow quickly, will your IT be able to cope?
When writing IT requirements for a substantial project, you should also consider additional uses for IT in your business. For instance, you might be able to automate tasks which are done manually at present.
Making use of your IT requirements document
It's easy to get bogged down in technical details when writing your IT requirements, so think about how you want to use the document once it's ready. For instance:
As part of a tender process. If your requirements document will be issued to potential suppliers, it needs to be comprehensive and include information that you may take for granted inside your company.
As a checklist when choosing products. In this case, make sure the document is structured in list form, so you can skim through it when comparing products or asking questions of the salesperson.
Seek input from everyone in your company who uses (or will be using) the relevant parts of your IT systems - but make sure one person is responsible for compiling the finished requirements document.
In addition to discussing your requirements with your IT suppliers, online forums and social media platforms such as Twitter are great places to talk to like-minded small business owners about which kit works for them.