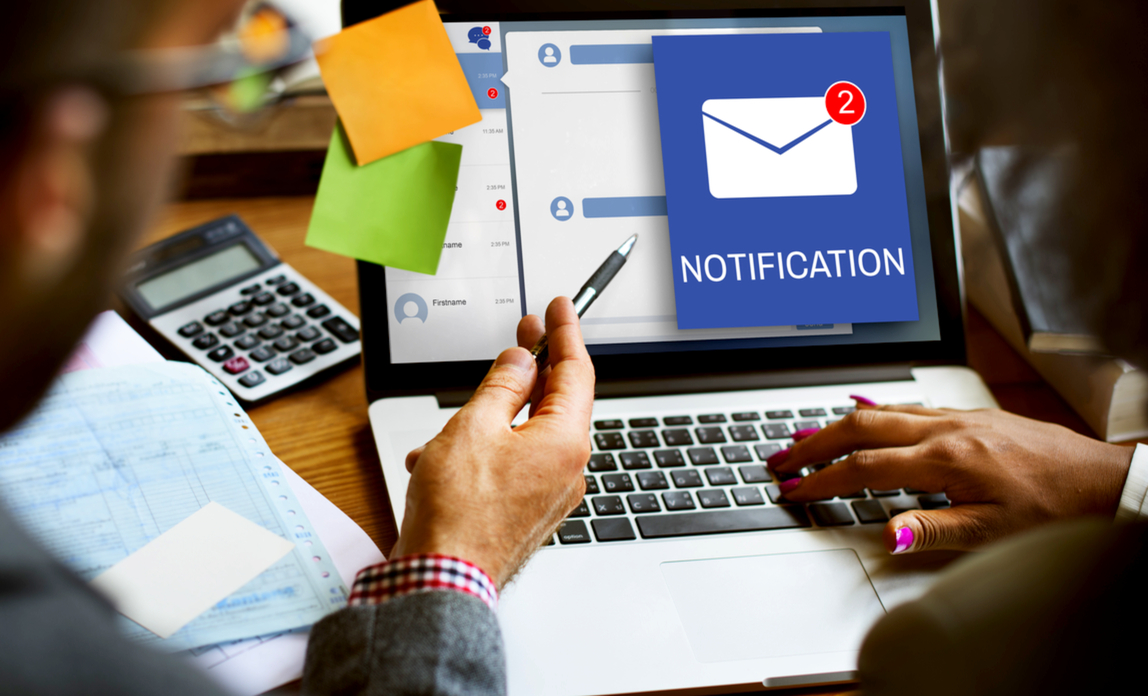 Email is a key communication tool for your business. Getting the right system is essential if you want to be able to communicate effectively and manage the messages you send and receive
Although it is possible to set up and run an email system in-house, this is only really practical if you have your own server. New and smaller companies usually find that relying on a separate email service provider gives them more flexibility and reduces their management overheads.
What are your key email requirements?
It's hard to compare email service providers unless you have some idea of what you need. Get started by thinking about:
How many email addresses you need. Usually you'll want one for each person in your business, plus any generic addresses for sales enquiries, support and so on.
How your business is likely to grow. If you plan to take on lots of staff in the next few months, ensure your email service provider makes it easy to add extra accounts.
What software and devices you use. If you already have email software, do you want to keep using it? Does your business use a particular type of smart phone?
Once you have some idea of these requirements, you can begin evaluating email service providers.
Support from your email service provider
Because email is usually a business-critical service, it's important to check what support your email service provider can offer.
If most of your emails are sent and received during business hours then round-the-clock support may not be crucial. However, do look for a service level agreement that sets out support response times and acceptable levels of service availability.
Bargain basement email service providers may cut corners where support is concerned.
Email software and technology
If your business already has an email system in place, you'll need to make sure you can migrate to the new email service provider. This can involve some downtime, so make sure you're confident in the provider's abilities.
Migration aside, your business email provider may offer services based on these technologies:
POP3 (post office protocol 3). With POP3, your email messages are downloaded to your computer and then deleted from the central email server. This generally restricts each person to using one particular computer for their email.
IMAP (internet message access protocol). IMAP keeps messages on a central server, along with information about whether each message has been read or replied to. This means you can log in from any computer and see your entire inbox. IMAP has been around for years and you'll find it offered by many entry-level email packages.
Microsoft Exchange. This is Microsoft's own email technology. It stores messages centrally but also offers extra functions, such as shared calendars and contact lists. It's often called Hosted Exchange when offered by email service providers.
Webmail or HTTP. Webmail services require you to send and receive email via a web browser. Many free email services – including Yahoo Mail and Google Mail – are webmail. Most email service providers offer webmail as an additional way to access messages when you're not on your own computer.
If you're looking to access your email from more than one location, or want to use mobile devices to send and receive email, choose an email service provider that offers IMAP or Exchange. These systems offer much more flexibility than POP3.
Also think about whether your company needs new email software. Some email packages include professional software - most often Microsoft Outlook - as part of the package.
Mobile email access
Even the most basic email service providers usually make it easy to send and receive email from mobile devices.
However, it's wise to check that your email service provider supports the mobile devices used by people in your business. Make sure clear instructions are available to get everything working.
Mailbox size and archiving
Most email service providers place a limit on the size of each mailbox in your business. This dictates how many messages you can keep stored at any one time.
If you send and receive lots of emails or work with large email attachments, it's surprising how quickly your mail can fill up. Make sure your provider offers a reasonable amount of storage - 2GB (gigabytes) is a good minimum.
Some provider also offer an archiving service, allowing you to make room in your mailbox by storing older messages separately. This saves you having to arrange to archive old email yourself.
Security and backups
As email is a critical communications channel, ask any potential email service provider how they protect and backup your data. Make sure their email servers have redundancy built in, and check they back your data up to more than one location.
Many providers also offer protection against spam and viruses. This give you an extra line of defence, blocking suspect emails before they get close to your business.
Finding your ideal email service provider
Because email is so important to your business, it's wise to seek expert advice to ensure your choice of email service provider fits your requirements. If you work regularly with an IT supplier or support company, their input can be valuable.
You may also find that your web hosting company offers email services.
More on this topic: