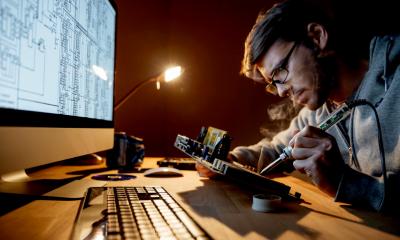 A good working relationship between your business and its IT support company brings great benefits. You can learn how to use IT effectively and prevent problems rather than 'firefight' when they do occur
Start out right with your IT support company
Once your support contract is signed, you will probably be assigned an account manager and technical contact at the IT support company. Invite these people into your business and aim to give them an understanding of how your company operates and what your objectives are.
You should also establish a clear point of contact for IT support within your company. It usually makes sense for this to be the person with responsibility for IT - if your business is larger, you might need to hand this role to more than one person.
Get the right business computer support process
Most IT support contracts allow you to raise a certain number of support requests each month, or calculate charges based on the number of requests raised. It?s therefore important you set up a support process to ensure your IT support company is only contacted when necessary.
This needn?t be complicated. In fact, the simpler the better; it just needs to explain what people in your business should do to get IT support. Communicate the process clearly to your staff.
You will probably want to channel IT support requests through the key contact in your business. They can establish if the issue is one your company can deal with itself, or whether they should to pass it to your support supplier
Your IT support company may be able to help you set up an effective support process. They will almost certainly have worked with clients in a similar position, so don?t be afraid to ask for assistance.
Log IT support requests
You should keep a log of all requests for IT support. Over time, this will allow you to build up a comprehensive picture of how well you are working the IT support company.
You should be able to establish whether your support provider is responding promptly and sticking to your service level agreement. By monitoring the number of support requests and the time spent dealing with them, you should also be able to calculate whether you are getting value from your support contract.
For instance, if you pay each time you raise a request with your IT support company, can you deal with more computer support requests in house, or would a flat-rate contract be more effective?
Review your IT support company regularly
Aim to review the relationship with your IT support company after three to six months. Seek feedback from people across your business and try to find out whether support provision has improved, if they are getting the support they need, and where they think improvements can be made.
It?s usually best to be open about any issues with your IT support company. It is in their interest to help you as best they can, and their experiences with other clients should allow them to assist you more effectively.
Ultimately, you should be able to treat your IT support company as an extension of your in-house IT resources. However, make sure you always keep overall control of passwords, cloud backup systems, hosting accounts and anything else essential to your business. Even the best relationships can sometimes turn sour. In that event, you don?t want someone else to have the keys to the digital side of your business.