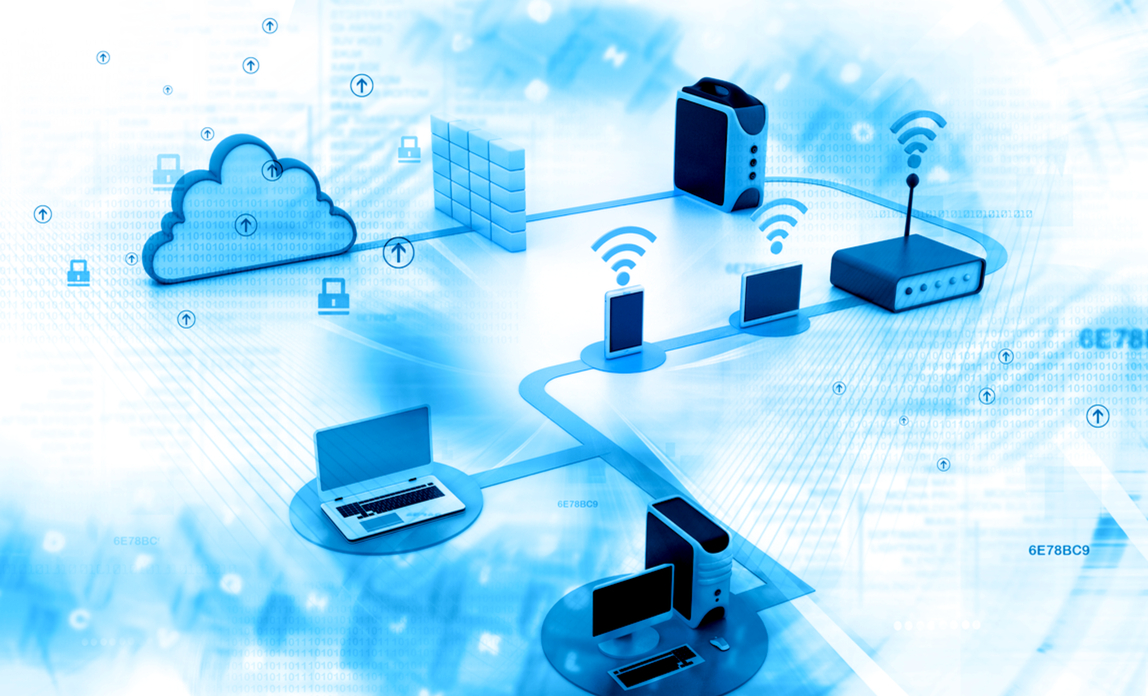 Business cloud services can give your company access to a wide range of tools, apps and software on a pay-as-you-go basis. For small firms, the best cloud services can deliver increased flexibility, security and significant savings
Email cloud services
Using a cloud email service means you don't need to set up and manage an email server in your business. You simply buy as many mailboxes as you need, then allocate them to your employees.
Powerful cloud email is included with Google's Apps for Work. It's based on the company's Gmail platform, already used by millions of people in the UK.
"Gmail is very flexible and powerful, and more than sufficient for the vast majority of small firms," says Robert Davies, owner of IT consultancy Kashiko. Note that Google's G Suite allows you to use your own domain name to create company email addresses (from just £3.30 per user per month), whereas the free Gmail service does not.
Cloud email is also available from many other providers. It's always worth comparing several email service providers to find a package that fits your business.
Work with documents in the cloud
Business cloud services can also help you with word processing, spreadsheets and more.
Microsoft 365 gives you access to Microsoft 365 functionality for your documents, contacts and calendars. There are a number of different packages, offering varying levels of cloud integration.
"For most small firms, Microsoft 365 offers everything you could want in terms of word processing," explains Davies.
Some packages also include the full desktop version of Microsoft 365, so you can use that when you're working from your main computer or don't have access to an internet connection.
Competing business cloud services tend to have fewer features than Microsoft 365. But depending on how you use the software, that may be no bad thing. Take a look at Google's G Suite or Zoho.
Cloud services for finance and accounting
The cloud really kick-started a new era in accounting software. Cloud accounting packages are typically easier to use and understand than equivalent desktop software.
In fact, there's a wealth of choice if you're looking to manage your accounts online. Many packages allow you to grant access to your accountant, which can help to reduce your accounting bills too.
If you're just starting a business, it will probably make sense to use cloud accounting software from day one. But if you already have an accounting system in place then you'll need to think about how to move your existing accounts to the cloud. Some business cloud services offer data input or conversion options.
Some of the main packages include QuickBooks, Sage, KashFlow, Free Agent, Xero and Clear Books. They help you create invoices, keep track of income and expenditure, manage your banking and file VAT returns.
"They give you a snapshot of your profit and loss," says Elaine Clark, managing director of Cheap Accounting. "I believe every business should know how profitable they are, if not every week, at least every month. Cloud options allow you to do that. And these services can also flag up issues - such as if a business is reaching the threshold for VAT registration."
Data storage and backups
Cloud-based storage is a secure way to back up your files that guarantees access from anywhere.
By their very nature, business cloud services store data outside of your company. And that means cloud storage is a good way to create offsite backups. Don't ever rely solely on online backup though - it's wise to keep a second backup copy of your data within your business, too.
Finding the best cloud service for storage and backup is tricky, because there's so much choice. You could try Rackspace Hosting, Just Cloud, ZipCloud, Dropbox, Mozy, Google Drive and Microsoft OneDrive.
Look for a service that's easy to use, reliable and secure. Most providers will charge you based on how much data you need to store, so check out how prices might rise if your storage needs increase.
"The good thing about cloud-based storage services is that all the information is stored externally," explains Davies. "In the event of fire or theft, it's all kept for you."
Another advantage is that everything is centralised, so you can always find the latest version of files in different places.
"It's ideal for small-business owners who work from home and travel. It's a great way to be able to bring up information in a client's office, for example. These services offer encrypted logins so are very secure," adds Davies.
Collaboration and project management
Cloud computing is made for helping teams to work together, especially if those people are located in different places.
Business cloud services like Basecamp, Trello, Podio and Huddle all provide virtual workspaces where you can exchange messages, store files, post ideas, assign and track tasks, and more.
Choosing the best cloud service to manage projects in your business will really come down to how your team works and what sort of projects you need to manage.
For example, some services are designed for teams working on many different projects, while others are intended to address a single, large project.