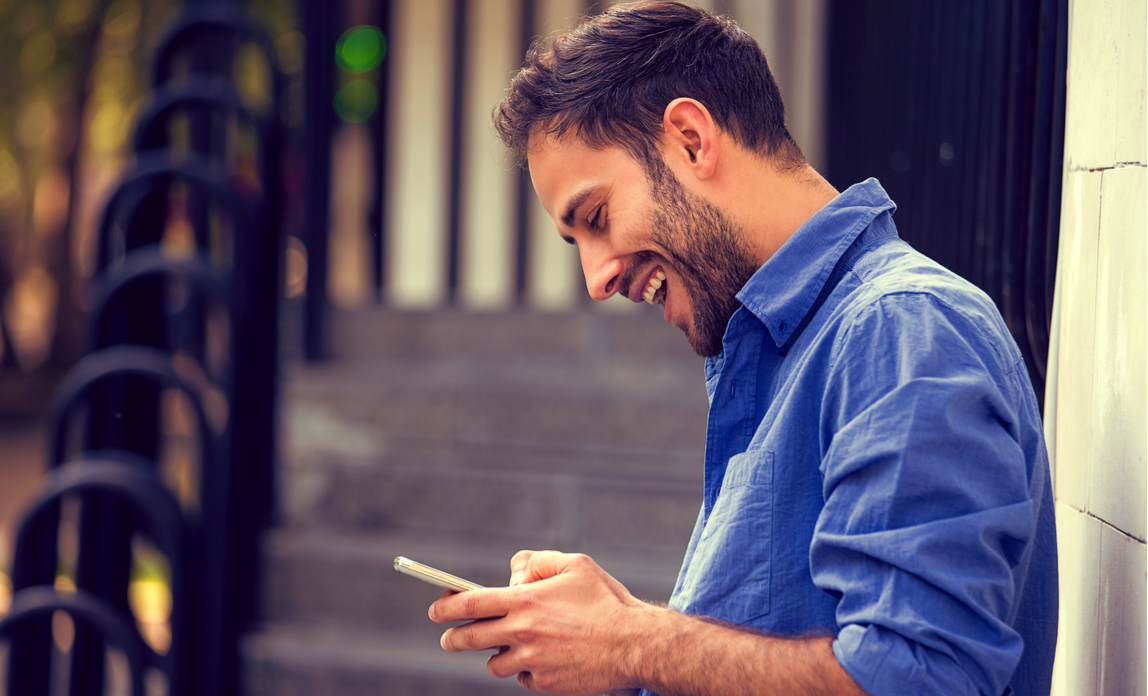 It's a common story. The top lion, king of the jungle, gets old, and is replaced by a younger pretender. The new king struts around the Sahara, enjoying his feeling of superiority until - inevitably - he too ages, and is replaced.
Understand that even if you are the top lion today, you might not be tomorrow.
For a while brick-and-mortar retail was the top lion, until ecommerce changed the industry. Inescapably, ecommerce is changing again thanks to the prevalence of smartphones and mobile ecommerce.
Here we examine why m-commerce is poised to overtake ecommerce by 2019, and how to prepare your online store to keep up with these changes.
What is m-commerce all about?
Before we dive into the above question, it's important to define what ecommerce is. Ecommerce platform provider Shopify defines it as "a site engaged in the buying and selling of goods or services using the internet".
This include transfers of money (and data) over the web in exchange for physical products delivered via shipping.
M-commerce is ecommerce that happens via a smartphone, tablet or other mobile device.
While these terms are relatively easy to define, the lines between them are not as defined as one might assume. Studies show consumers sometimes research products online, but make the final purchase in-store - or they'll view goods on a mobile device, but buy through a desktop computer.
What is going on here? Truth be told, shoppers want to shop - and they will do so in the ways most convenient and familiar to them. Perhaps a shopper wants to hunt for anniversary gifts during their bus ride home from work, but prefers to enter their credit card information from the privacy of their home computer.
In any case, it's vital that you have an ecommerce website that works on mobile. Otherwise, you miss out on an ecommerce sale by failing to prepare for an m-commerce shopper.
What the experts are saying
According to 451 Research, the number of m-commerce transactions will overtake traditional ecommerce transactions globally by 2019. Much of this growth is being driven by China, whose online spending exceeds $1 trillion, with mobile devices as the "primary gateway to digital commerce".
Another factor appears to be the ease of processing payments through mobile devices via Apple Pay, Google Pay, and the ilk. So, instead of awkwardly typing in a delivery address and credit card information by touchscreen (possibly in public or over an unsecured Wi-Fi connection), mobile users can securely transfer funds using an electronic wallet.
451 Research anticipates that digital wallets will continue to grow in popularity, and will boost m-commerce take-up.
How to get your business ready
Now that you know the lay of the land, it's time to build your m-commerce strategy. First things first - it's best to choose an ecommerce platform provider that can handle mobile traffic. There are plenty of options out there, so do your research.
The next tip is to optimize your design and page load speeds for mobile traffic. While your desktop website might look gorgeous with high-definition photos, scrolling banner images, video elements and the like, these things make for a poor mobile experience.
Similarly, the chosen design elements from your desktop site might not render correctly on a phone or tablet screen. To avoid these problems, be sure to compress your images to allow for faster load times.
You might also want to look into AMP optimization, since Google and other search engines favour mobile-friendly sites for smartphone users. If you are building your site through a platform provider, be sure to choose a website theme that automatically works for mobile. This will save you a lot of effort, and will impress customers.
The last tip is to include single-touch checkout. This saves buyers from having to type their information in via touchscreen. Admittedly, first-time users will need to enter their personal and billing information to unlock the functionality. But once they have created an account for your e-store, they can use simply tap to complete their order.
Don't slink away from the mobile ecommerce challenge. Retain your position as top lion by following the above tips!
Copyright © 2018 Jake Anderson, self-proclaimed gadget freak and tech writer