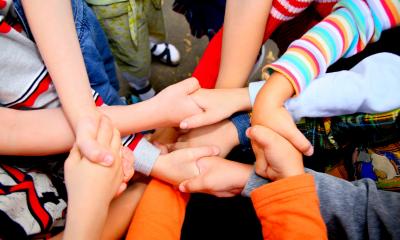 Communication between colleagues is essential for any business to run smoothly. Emma Allen considers how small firms can use the internet to improve their internal communications
As companies grow, their communications requirements change. Staff may be working from home, on alternative sites or spending a lot of time travelling, but you still need to be able to speak and share information with them quickly and conveniently.
Mobile devices are constantly being launched which make this process easier, and the modern workplace is as likely to have laptops, ultrabooks, tablet computers and smartphones as it is to have a filing cabinet or a clock on the wall.
Most of this technology has the potential to save time, cut costs and remove barriers to communication. It can also access the internet. To make the most of communications technology, you will need to understand how the web can support your firm's internal communications.
A company intranet
Chris Lake, editor-in-chief at online marketing and ecommerce agency E-consultancy, suggests building a company intranet, a private web site accessible only to employees. "It's instant, staff can access it and deal with tasks in their own time and it's great for collaboration and knowledge sharing," he says.
Firms use intranets in a variety of ways: to publish news and company-wide messages; to carry bulletin boards for discussions; to store policies and work-in-progress; to provide online training programmes; to organise work and social events; and even to carry blogs by staff.
In theory, you can put everything your staff need to know in one easily-accessible location. "But think about why your business needs an intranet, who will use it and what it will be used for," Lake cautions. "Bear in mind that many staff prefer to avoid intranets, unless there's a real reason for doing so. You shouldn't force them to use one."
Set up costs can vary enormously, and a custom-built site is likely to cost several thousand pounds. Lake suggests looking for off-the-shelf intranets hosted and maintained by external organisations (like web hosting companies), which can cost as little as a few hundred pounds per year.
Online alternatives
Other web applications may not require such a large investment. "We use a secure 'wiki', a type of website that allows employees to work together on documents by adding, removing or sometimes editing content," Lake explains.
"Or there's Basecamp, which is a brilliant project management tool. It costs $100 a month for unlimited users and projects and could be used as an intranet for a small firm or a task scheduler for a start-up. Trello is another popular option. It allows you to create project boards and to-do lists that can be shared with team members. Sign up is free and it is simple to use."
Instant messaging and internet telephone services can be cost-effective ways for staff to communicate in real time. Skype and Microsoft's Teams both provide this functionality. Web conferencing enables meetings to be held between people in different locations. Some firms are even turning to social networking sites like Facebook as internal communication channels.
"Most networking sites are 'open', rather than secure," warns Lake. "You have to ask how comfortable you would be sharing private company data.
"Technology is going into the clouds," he concludes. "A lot of my data is stored not on my desktop or laptop, nor on my company's servers, but on Basecamp's servers, or in Google Documents. I think increasingly that's where we're going."